Another Amazon Prime Day has come and gone, but some marketers in retail have figured out how to replicate the same feelings around their own branded events.
By leveraging consumer psychology tactics like anticipation, scarcity, fear of missing out and competition, brands are not only incentivizing purchases, but also making steps toward achieving other key marketing goals.
This can be especially helpful as marketers face the most uncertain holiday season in recent history. Retailers don't know if they're going to have enough or too much product, if their packages are going to be delivered on time or what their competitors are doing. The majority of consumers we surveyed said they're spending less and shopping fewer places this year compared to others. Not to mention many teams are under resourced, understaffed and super stressed.
Here's a list of companies tapping into consumer psychology to meet their marketing goals ahead of the holiday season:
Foot Locker
The shoe industry is known for creating hype around its sneaker drops to increase revenue. But, Foot Locker used a two-day digital event to acquire more FLX members with free shipping. Everyone else had to pay more if they didn't spend over $50. Period.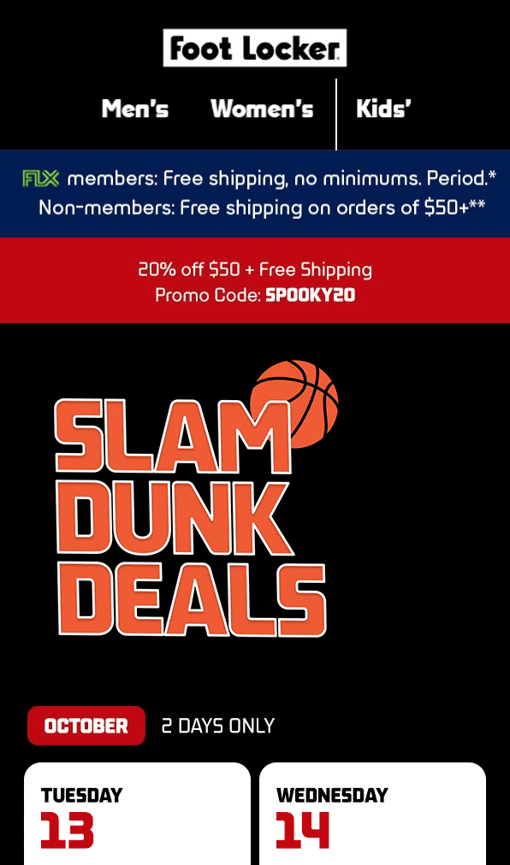 Nike
This "member exclusive sale" helped inspire mobile app downloads. Nike encouraged people to not only download their app, but to turn on notifications within it so customers didn't miss a deal. This way, they're able to communicate directly with their audience.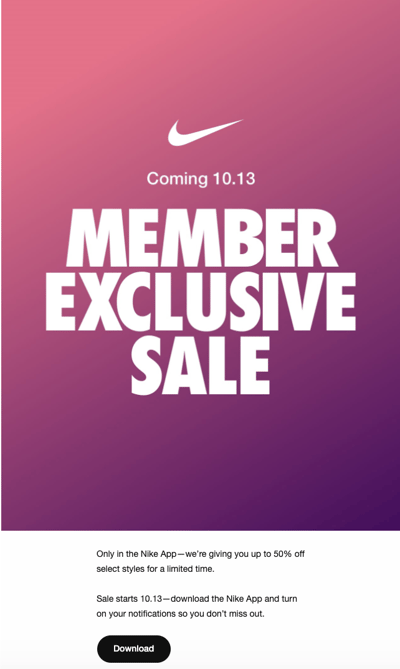 Adidas
Adidas used incentives to target a consumer population that identifies as "creators." The brand offered 33% off products both online and in-store for two days only with the promo code "CREATE."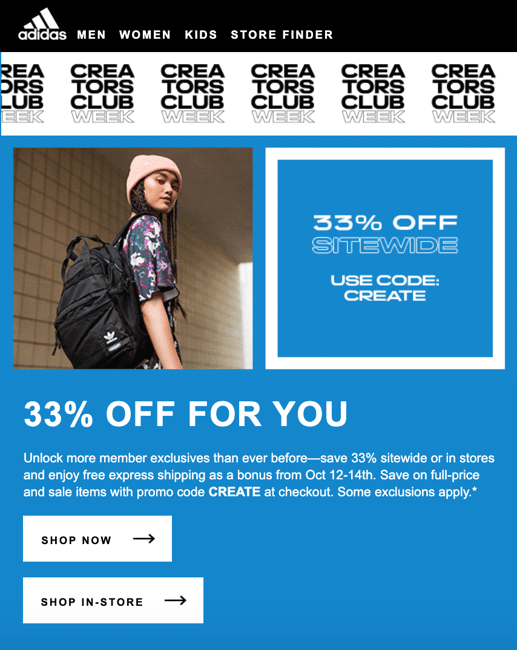 Ace
Ace offered more than one way to save money to inspire app downloads for two days only. To then get people to use their app, the brand advertised "exclusive app only offers" during Ace Rewards Days.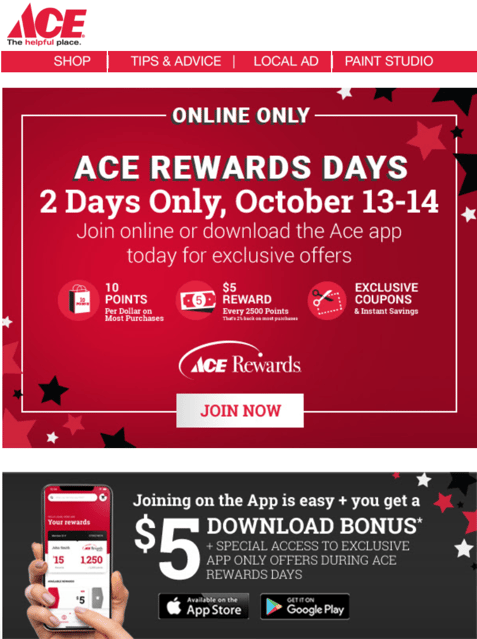 Chewy
This ad said it all: "Amazing Deals. Limited Time!" The Chewy Blue Box Event was an effort to energize people to make purchases directly from their website instead of a competitor, like Amazon.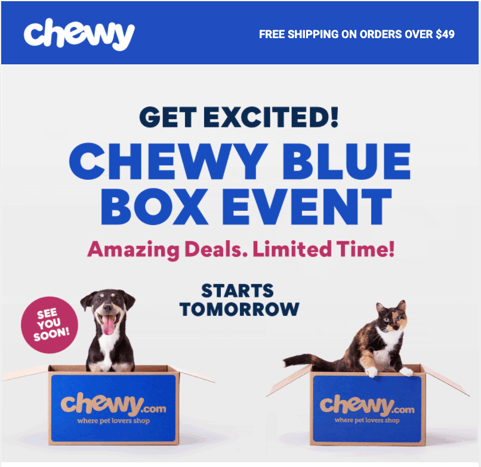 JoAnn
Consumers didn't actually have to bust through doors for JoAnn's discounts. They were able to earn "epic savings" if they made a purchase on the company's website. Additionally, JoAnn served up coupons to anyone willing to use their in-store pick-up and curbside services.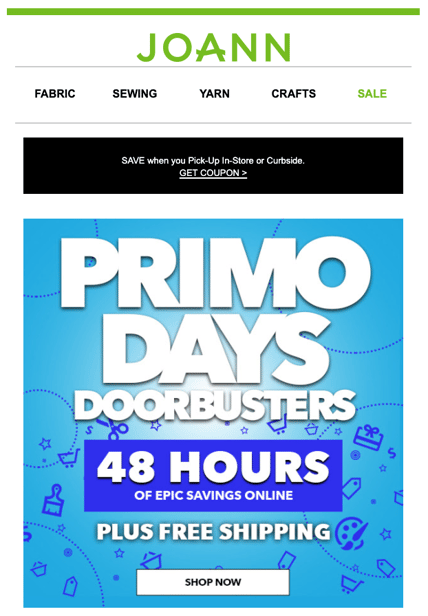 Francesca's
Piggybacking off of Prime Day's "prime" — marketers at Francesca's used word association along with a limited-time offer to motivate their customers to shop.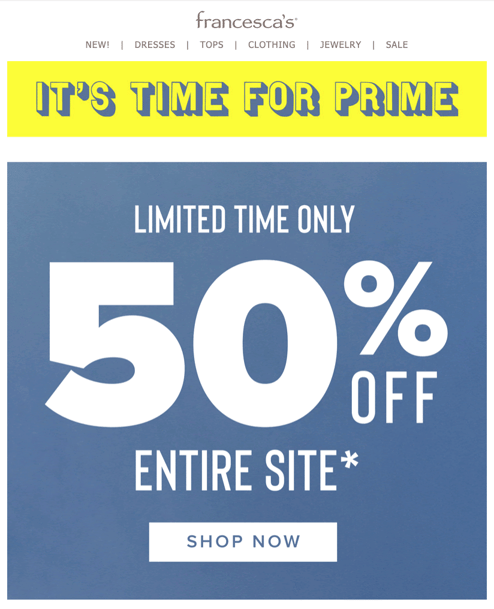 Best Buy
By using the same psychology tactics behind Black Friday, like a countdown clock, in addition to directly promising consumers "Black Friday Prices" — marketers at Best Buy provoked the same visceral reaction.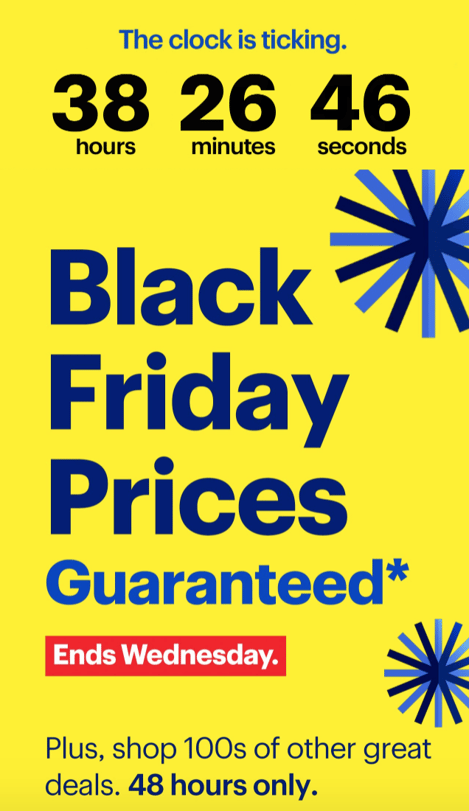 Old Navy
Old Navy offered "holiday-sized deals" to remind customers that the gift-giving season is around the corner. This was a strategic move in an unpredictable environment.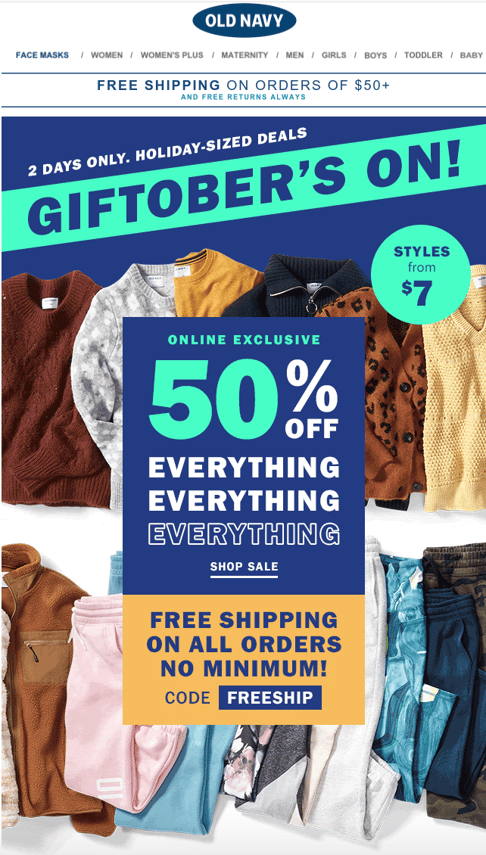 GNC
This brand used rhetoric like "the web's biggest deals" and "exclusively on GNC.com" to entice consumers to engage with them directly instead of making a purchase through a third-party, like Amazon.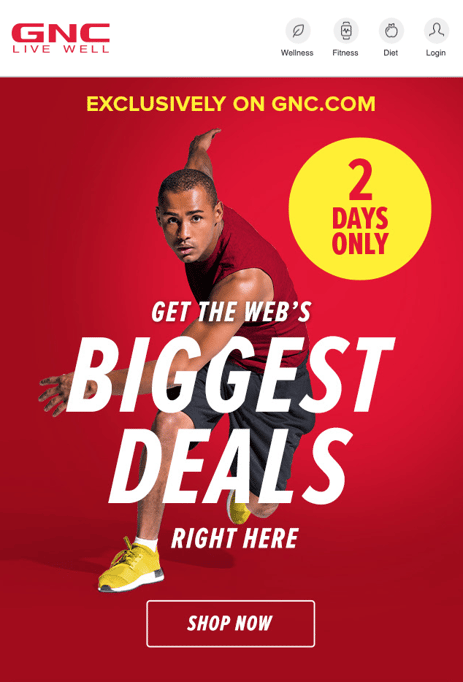 It's obvious retail marketers understand just how powerful the consumer psychology associated with Amazon Prime Day is and, thanks to advancements in technology, they're able to create exciting digital events any day of the year.