Consumer Psychology, Urgency Marketing
How to get fast results with urgency marketing

Lindsay Keener
Brand Journalist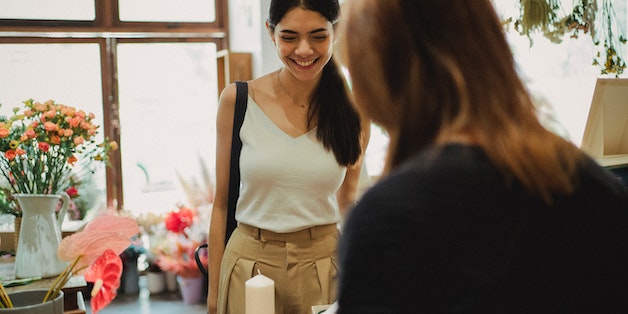 Traditional marketing strategies have followed B2C marketing since the dawn of time. And while standard marketing concepts are sure to remain staples for many more years, there's no denying that brands are on the lookout for new ways to garner fast results.
Your urgency is understandable. With all of the noise in the marketplace, fast consumer engagement is more important than ever. Consider this blog a helpful tool for ushering in quick responses from consumers.
Faster results start by enhancing consumer value
Wanting immediate consumer response isn't enough to make it happen — faster results can only come from consumers who see value in the campaign or product being marketed. After you've asked consumers to complete a call-to-action (CTA), you must be ready to answer a few key questions: How will doing so enhance the customer experience? What's in it for the customer?
The goal is for your CTA to elicit strong emotions that make consumers want to quickly move forward in their consumer journey — and if you can align your CTA with a goal held by consumers, that's even better. According to consumer psychology, the instinctual response consumers feel when gearing up to take immediate action is fueled by a desire to reach a pleasurable outcome. So, if you were to ask consumers to sign up for your email list within two minutes and receive 20% off of their order, they'd be much more likely to do so than if they were given the same task without a reward.
What is urgency marketing?
Urgency marketing is the driving force behind some of the most well-received marketing campaigns today. It's traditional marketing turbocharged. Urgency marketing takes elements that marketers have found to be powerful during events like Black Friday, Amazon Prime Day, sneaker releases and the NFT craze and gives brands the means to infuse those psychological concepts into their existing marketing efforts to increase consumer response even further.
Elements of consumer psychology
Urgency marketing is made up of psychology principles, such as: anticipation, competition, scarcity/FOMO and social proof. Each element appeals to different areas of the brain that influence fast action when triggered.
And their influences on human behavior started well before storefronts and e-commerce sites. The innate human need to survive is nothing more than a response to external factors (i.e., the need for food, shelter, community, etc.), and each of these principles helped earlier generations determine what actions were safe.
While there is a line between basic human survival and marketing, there is a connection between what our ancestors did to feel safe and what consumers do today. With urgency marketing, brands can use psychology to motivate action in consumers and move them further down the funnel.
Here are a few examples for each concept:
Getting fast results is a main focus for your brand, and while traditional marketing practices are useful, catering to new methods might be just what you need to bring about quick consumer action. Use this blog as a starting point on your journey into fast results and urgency marketing.

Lindsay Keener
Lindsay Keener is a brand journalist for Quikly. She covers stories that help to inform and educate consumer-facing marketers.

Lindsay Keener
Lindsay Keener is a brand journalist for Quikly. She covers stories that help to inform and educate consumer-facing marketers.