It's obvious that the pandemic has changed the way consumers behave. People have been told to stay home, they've lost their jobs, and they also see things like aisles of missing toilet paper.
We wanted to know how scarcity was being perceived by consumers during this time, and how this was affecting marketers. So we called a leading expert on this topic.
Dr. Kelly Goldsmith is a behavioral scientist who examines people's responses to uncertainty and scarcity.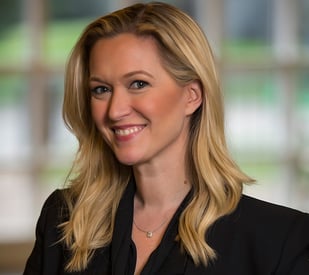 After receiving her doctorate from Yale University, Goldsmith joined the Kellogg School of Management as an Assistant Professor of Marketing.
In 2017, she joined the Owen Graduate School of Management at Vanderbilt as an Associate Professor of Marketing — where she still teaches today. Her work is regularly published in top marketing and psychology journals.
In our conversation, Goldsmith offered a number of tips that can help marketers during this time. Here's just one:
Lean into self-improvement
"We've done a lot of research on how scarcity affects the type of marketing appeals that people respond to," Goldsmith said. "And one thing that we have found consistently, which I always think is positive, is that scarcity actually increases the desire for self-improvement.
She said that stems from an evolutionary place. If the world is running out of stuff, like jobs, or money or toilet paper, you have to do what you can to improve your competitive fitness. So it makes individuals want to be better than the person next to them.
Some might see this as a negative response to scarcity, because individuals want to beat others out. But Goldsmith said she actually thinks marketers can harness the positive side of this, since it's actually a time when people want to have self-improvement.
"Look at all the people right now that are offering online learning opportunities. If you're a B2C marketer, how can you partner with your customers and offer them self improvement opportunities?"
If brands are able to partner with their customers on how to improve their life and achieve their goals, it could be positive for everyone.
During this time, marketers can try asking themselves: "What can my brand's product or service do that will allow people to be their best selves in these crazy times?"
Goldsmith thinks incorporating answers to questions like these can be effective in a marketing strategy right now.
We'll continue these conversations around marketing in the age of the coronavirus — with a heavy focus on consumer psychology. If you think you can bring some level of expertise or exciting knowledge that we wouldn't have otherwise — please reach out.
You can email us directly at andrea@quikly.com.