How to turn email subscribers into customers
Curtis Conrad Schabath
Brand Journalist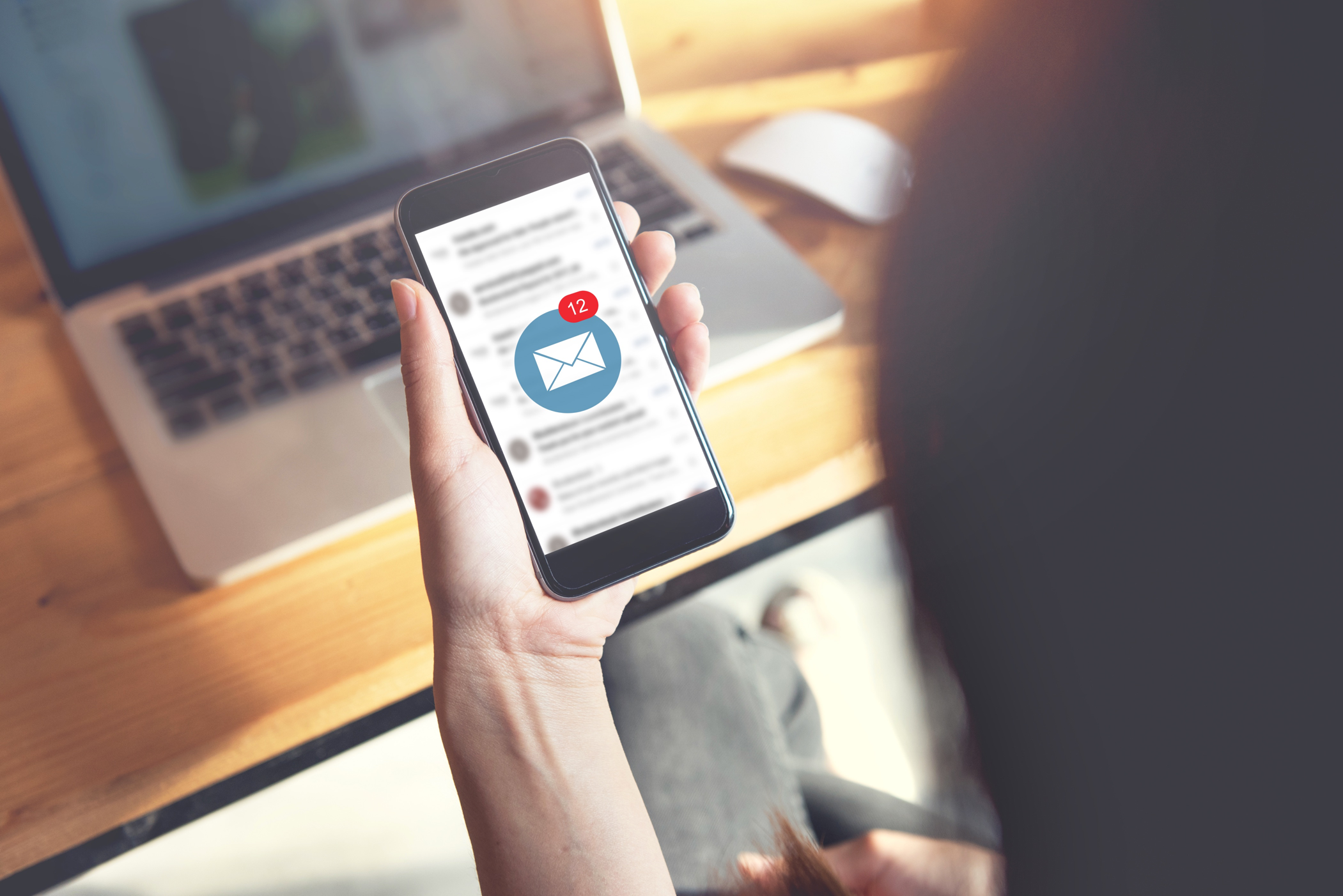 By now, you're an email subscriber champ, but we all know the real win is converting those subscribers into customers. To help guide you on your conversion conquest, be sure to familiarize yourself with the 5 email conversion best practices below. Then feel free to pick and choose tactics from any of the sections that you sense are a best fit to try with your subscribers.
Step 1: Start with an understanding of these 5 best practices
Start your email marketing strategy with these five best practices for conversions:
1. Show the benefits of your products
Don't market a product -- market its benefits. "These accent chairs are not only appealing additions to your home's decor but they are ergonomic, have hidden storage, and come with a 10-year guarantee!" From informed consumer to newfound customer, thanks to one sentence inside your marketing email.
2. Help subscribers identify their needs
Offer subscribers surveys that let them give opinions about products they may be interested in and the marketing they are currently receiving. This could get them to realize they want to buy something from you. (Feel free to incentivize the surveys to motivate even more completions.)
3. Test the quality of everything you send
Quality assurance (QA) and user acceptance testing (UAT) are fancy ways of saying you took the time to make sure what you're sending will work when sent to the majority of your subscribers. This means checking everything from images to links to formatting.
One great way to take care of many usability problems is to create HTML and plain text versions of your emails. Some inboxes will automatically choose what format they'll show your email in, so having multiple options is a nice safety net.
In addition, while we're talking quality, make sure to design and test for mobile. This is literally half the battle, as about 53 percent of emails are opened on mobile devices.
4. Geo-target your recipients
Where a subscriber is located can dictate when and how they open and interact with your email marketing.
For example, someone in Juneau, Alaska is much less likely to buy your new swimwear collection in April, as opposed to somebody in Jupiter, Florida. That same contact is also much less likely to open if you send it to them at 9 a.m. Florida time (most likely they're sleeping at 5 a.m. in Alaska).
5. Leverage a CTA button
One study showed that a call-to-action (CTA) button converts 28 percent better than a simple link in the text. Think to yourself: "If I had two identical emails but one had a call-to-action button and the other had hyperlink text with the same CTA, which one would I click?"

Of course, these are only a few best practices for your email conversion strategy. But make sure to carry them with you as you choose tactics to explore below.


Step 2: Test these tactics
Now that you've got some basic best practices down, explore the tactics below. Each is a powerful way to help you ensure that your strategy fuels email conversions.
Tactic #1: Personalization
Best practices like geo-targeting hit on personalization. That's going to be a key strategy when converting email subscribers. Knowing that's the case...time for a personalization pop quiz!
Q: What's everybody's favorite topic? A: Themselves.
Why else should you go with personalization? Personalized email messages improve click-through rates by an average of 14 percent and conversions by 10 percent. You'd prefer to know about what's most important to you, wouldn't you? Your email subscribers feel the same way, which is why trying the following four ideas is a solid bet toward conversion.

1. Targeted opt-ins
"Targeted opt-ins" means you're only sending emails to targeted groups, based on qualifiers like demographics, location and shopping history. Then, because you have information on those qualifiers, you can tailor the messaging in those emails accordingly.
2. Tiered communications around products
Aside from the blanket deals and all-encompassing newsletters, allow your customers/subscribers the option to receive communications only around the product topics that are most relevant to them. For example, instead of sending them emails on all apparel, give them the option to subscribe to notifications just for footwear or jewelry.
4. Tiered communications around type of email
Similar to the last idea, offer ways to receive emails by the type of information they cover. For example, give subscribers the chance to choose from announcements, deals and/or product releases.
3. Zip code gates
This one's for when you want to start converting as soon as a subscriber signs up for emails. Requesting a zip code is the primary way to set up location-based marketing.
Example: "Get the best offers from the store nearest you," or "Find the best shipping options to your home."
4. Age gates
Similar to the zip code gate, you can qualify if the consumer on your list is even of age to buy/want your product.
Usually, a 13-year-old won't have much use for orthopedic walking shoes, and a 73-year-old probably isn't in the market for a new skateboard. Obviously, don't be ageist, but there's nothing wrong with asking for age if your key persona falls within a certain range.
Tactic #2: Incentivizing Conversions
Channel your inner Godfather with this one, and make subscribers an offer they can't refuse. At the very least, offer something of value (besides an awesome-looking email), such as:
1. Free shipping
Offering free shipping as an incentive for email opt-ins tends to be a no-brainer for the buyer.
Example: "Just for signing up, shipping is on us when your first order is over $25!"
2. Reasonable discount
In the same light as free shipping, offering a reasonable discount in exchange for opt-ins tends to convert quite well.
Example: "15 percent off your first order when you sign up!"
3. Exclusive deals for subscribers
Offer deals that only your email subscribers can access. Let's say something is going to be 15 percent off, but for those who are on your email list, the discount might be 20 percent. Do this periodically to keep them hooked.
Example: "Our email subscribers receive discounts that nobody else will get. Sign up now to start getting exclusive savings in your inbox!"
Tactic #3: Leverage Consumer Psychology
With just about everything in life, we as humans don't want to miss out. Put scarcity, fear of missing out (FOMO), urgency or any other consumer psychology element into use by:
1. Giving subscribers a shorter window to take action
Let your subscribers know that a great opportunity will be gone before they know it, and watch them take action sooner than later.
Example: "We've never done 'Buy one, get one half off' on our games before, so we can only keep this deal for 72 hours." (Tip: Using "hours" also seems shorter than saying "days," even if it adds up to be the same exact timeframe.)
2. "Gamifying" the shopping experience
Gamifying is all the rage and will be for a while. Use it to create an experience where subscribers have to take action otherwise the outcome will change.
Example: "As time goes on the deal lessens. Today it's 30 percent off, but by tomorrow it'll only be 20 percent off"… and so on.
3. Offering "real-time" sales updates
Wanting to always be in the "right here, right now" mindset is a common desire for consumers, who don't want to miss out. So keep them updated on sales and special offers.
Example: "We're just letting you know that our new handbag collection is two-thirds of the way gone and selling fast! Get yours before they're all sold out."
4. Presenting a chance to "earn" an offer
Give subscribers an offer that will motivate them to create more referrals, higher brand awareness and/or user-generated content.
Example: "Copy this link and send it to a friend. After they make their first purchase, we'll give you a 25-percent-off code." (The great thing about leveraging referrals is that they can amplify purchases quickly.)
5. Having limited batches of rewards
You know how many subscribers you currently have. Line up enough incentives for a fraction of that number, so that you can drive urgency.
Example: "Only 5,000 customers will have a free cookbook added to any purchase over $50. Time to stock up on the latest cookware!"
You don't have to try all of these best practices. Starting with a few and perfecting them tends to be the most efficient use of resources.
Step 3: Acquire, Convert and Expand (Your ACE in the Hole)
No plan is perfect, but you'll find the best practices and tactics that work for your brand through testing. Once you've taken action to boost your email acquisition and conversions, you'll want to expand on your efforts by:
1. Capitalizing on the power of referrals
A few of the options you've read about above reference referrals. Use the same acquisition and conversion techniques with those referrals, and soon enough you'll be ready to "expand" your efforts with them, too.
2. Sharing what other customers bought
Help customers buy more by referring relevant products. You want them thinking along the lines of: "Well I bought this shampoo, and it says everyone else also bought that hairspray. I'm going to buy that hairspray, too." One popular way to do this is by sharing what other customers bought or looked at.
(Learn about the marketing psychology behind this, social proof, here.)
3. Suggesting items subscribers might be interested in
Promote products that would be relevant to individual subscribers. Show them that you know them and care about catering to their needs. Aside from helping with sales, this should help to strengthen your relationship.
4. Lessening one-and-done consumers
Reach out to consumers a few days after their first purchase. They're a customer now, which makes this a good time to speak to them differently than when you were trying to get their initial business. Find ways to offer them value -- perhaps through something like an update on the industry.
Example: "These are the hottest sports this summer!" is much less sales-y than "Time to buy everything you'll need for kayaking, disc golf and rugby!"
Nurture this growing consumer base by intertwining the best practices listed above into your ongoing communications. (Download this checklist for a simple review.)
From readers to return customers and hopefully referrers, you're already making strides toward successful use of your email marketing repertoire.
Curtis Conrad Schabath