Consumer Psychology, Anticipation in Marketing
Anticipation: 3 foundational facts from experts

Lindsay Keener
Brand Journalist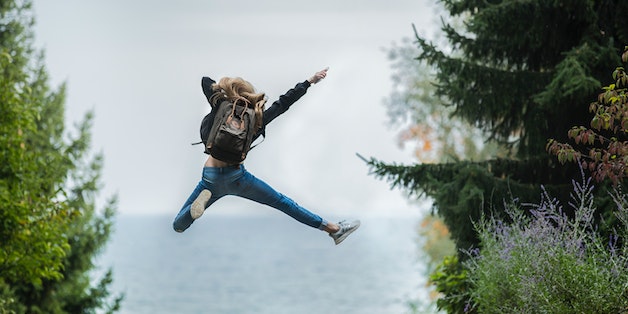 Creating anticipation in consumers is no easy task, but it's certainly worthwhile. To inspire feelings of excitement and drive engagement, you must understand where anticipation comes from, what purpose it serves and the psychological elements it's made of.
As we explained in our extensive guide to consumer anticipation, anticipation is a cognitive and emotional state where people build predictions about what will happen. In this blog, you'll find expert quotes from consumer psychology professionals who've shared their knowledge on consumer anticipation and how you can create it.
1. "

Anticipation has a strong impact on buying decisions

. As we try to contemplate our needs and wants, we also try to gauge how happy the product or service makes us feel." - Shagoon Maurya, founder,

ursafespace
Consumers have several things to consider when getting ready to complete a purchase. Will this product live up to its description? Does this brand have a strong reputation? Can they trust they'll be satisfied with their investment?
Given that most conversations occur during the consideration stage, building positive anticipation is crucial. Consumers will rely on psychological responses like anticipation to help them decide whether to move forward with a brand or turn their attention to another. If consumers are anticipating that something positive will happen, they'll be more likely to convert.
2. "If marketers want to shape the anticipations that consumers have, they need to make sure that consumers interacting with their products and services have a good experience to begin with." - Dr. Michael Smith, author,

"Inspiring Green Consumer Choices"
Consumers are cautious shoppers. They aren't going to rush into a relationship with a brand without the proper information. And they certainly aren't going to continue a connection if they've been let down in the past.
To inform their decisions, consumers reference the knowledge they have around a brand and its products. This is where the difference between positive and negative anticipation comes into play.
Smith told us the key to developing expectations and anticipation comes down to having been rewarded effectively at some point in the past. Consumers who've had positive experiences with a brand during earlier shopping experiences will have less hesitation when going to make another purchase. The same goes for consumers who heard good things about a brand from loved ones or trusted reviews.
3. "I'm going to have a different level of anticipation if I have been a past customer than if I'm someone who hasn't shopped with the brand at all. Anticipation is greatest when there's a lot of uncertainty and the experience holds value for that customer." - Jorge Barraza, professor,

Ph.D.,

University of Southern California
How brands should go about building anticipation varies from customer to customer. Because no customer experience is the same, personalized tactics should be considered when looking to share the news about a product to a potential customer.
New customers will have an easier time forming anticipation in reference to a brand they haven't engaged with before. They'll have more curiosity about how the brand will perform and lean into that. But they'll need a clear depiction of how your products or services will benefit them if they're going to trust you.
While previous customers have an established relationship with you, they'll also need nurturing if they're going to take a chance on a new product. After all, they already know what works for them and can compare the effectiveness of your latest product with their favorite items.
Anticipation looks different on every customer, but its impact is the same: When positively nurtured by brands, it can have a major effect on how customers interact with you. Use this blog — and its sister pieces — to inspire your use of anticipation in marketing.

Lindsay Keener
Lindsay Keener is a brand journalist for Quikly. She covers stories that help to inform and educate consumer-facing marketers.

Lindsay Keener
Lindsay Keener is a brand journalist for Quikly. She covers stories that help to inform and educate consumer-facing marketers.