Most conversions happen during this stage in the consumer journey

Lindsay Keener
Brand Journalist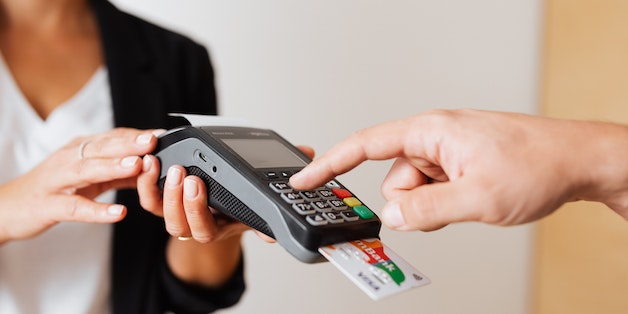 Conversions are undoubtedly one of the most prioritized processes for marketers, also making them one of the most sought after.
As a result, if you're like most, you want to know everything there is to know about conversions: Why do consumers choose one brand over another? What influences consumer buying decisions? And if there's one thing you really want to figure out, it's understanding when the most conversions are made during the consumer journey.
We sat down with Sharmin Attaran, PhD, Professor of Marketing, Director of the Digital Marketing program at Bryant University, to discuss the consumer journey, how consumers come to a decision and what you can do to best support your customers during the conversion process.
Where the most conversions happen in the consumer journey
Before consumers make it to the point of sale, they have to feel confident about committing to a brand. The consumer journey, a step-by-step decision-making method for directing consumer behavior, helps build that confidence. The stages of the customer journey include Awareness, Consideration, Decision, Retention and Advocacy.
In the awareness stage, consumers are first learning about your brand and during the consideration stage, they've developed an interest in your products and services. It's in the decision phase, Attaran says, where conversions typically happen.
"The consumer has decided on a solution that's going to solve their problem and from there, they enter the decision phase," Attaran said. "They might be compiling a list, comparing brands and the value they provide, and this is based on all the research they did in the phase before."
In other words, consumers still have a ways to go before they convert. They're just getting used to the possibility your brand might be able to give them what they want — and they'll use the decision phase to solidify their opinion.
How to support conversions
Consumer decisions aren't typically as simple as "yes, I want to engage further" or "no, I don't." The decision phase includes a wide range of questions from consumers to brands regarding the benefits they'll gain from converting. While you may not be able to speak directly to consumers every time they need your help, you can put things in place to answer their questions.
"One of the best ways [marketers can influence the decision phase] is by showing solutions. Show some of the case studies we've done, highlight the pros and cons of various products and how yours is more beneficial, offer consumers a trial before they buy a product…" said Attaran.
Clearly showcasing your credibility isn't just about taking a moment to speak highly of your brand; it's also an opportunity to leverage the science of simplicity. This is the psychological concept that consumers enjoy simple experiences that allow them to feel satisfied with their choices. If you can simplify the consumer decision-making process and make it easier for them to see how you'll help them reach their goals, you can bring them closer to deciding on your brand.
"When you have identified and empathized with the problems consumers are facing, you can provide targeted solutions that meet their needs. If their issue is that they don't have a lot of time and they need a one-stop-shop solution and your product offers that, you can begin matching their needs with your product," Attaran said. "As long as you can communicate your abilities, you've hit home."
As a marketer, you have a number of goals around conversions and understanding where they happen most can offer you insight on how to effectively achieve those goals. The idea is to lead consumers through a seamless journey that helps them choose your brand as the best fit for their needs.

Lindsay Keener
Lindsay Keener is a brand journalist for Quikly. She covers stories that help to inform and educate consumer-facing marketers.

Lindsay Keener
Lindsay Keener is a brand journalist for Quikly. She covers stories that help to inform and educate consumer-facing marketers.