Consumer Psychology, B2C Marketing
How brand advocacy grows acquisition, according to psychology

Lindsay Keener
Brand Journalist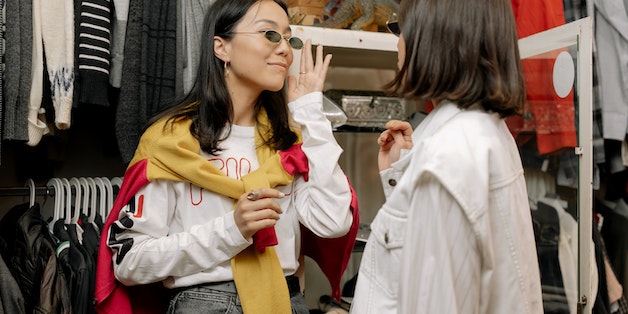 Acquiring new customers often means you'll have to tap into a wide range of resources, but is your greatest asset already part of your brand?
The answer could be yes — and it all starts with your brand advocates.
Dr. Aaron Ahuvia, marketing professor at the University of Michigan-Dearborn and author of "The Things We Love: How Our Passions Connect Us and Make Us Who We Are," shared his thoughts on brand love, how consumers impact the decisions of one another and why brands should prioritize their existing customer base to increase acquisition.
Here are the major takeaways:
Word-of-mouth marketing
"People have known about word-of-mouth [marketing] for a long time. Now, the power of word-of-mouth is really magnified because people get on social media, see all the reasons to try out your products and visit your site…" Ahuvia said. "Getting customers to be advocates for your brand is very important."
And customers can be quite eager to talk highly about your brand if they feel a strong connection with you. It results from brand love, a term that recognizes a brand's most loyal customers. According to Ahuvia, people love to talk about the things they love. And if you're lucky enough to have customers who love your brand, they'll share positive words about it because doing so makes them feel good.
In consumer psychology, there are a couple of reasons why this happens: social proof and effectance.
Social Proof
Humans are social creatures but can be fairly cautious when entering unfamiliar territory. When consumers engage with a new brand, they might find comfort in hearing from or speaking to someone whose already come in contact with that brand. It's a matter of consumer psychology known as social proof.
Social proof is the idea that individuals determine appropriate behavior by examining the behavior of others involved, especially if others involved are similar to them. This is why consumers are known to rely heavily on things like reviews, influencer marketing and best-seller sections — they're easy ways for consumers to determine if a brand is a good fit for them.
Brand advocates speak directly to consumers' natural inclinations toward social proof. Seeing customers rave about your brand lessens their anxiety and increases the likelihood they'll try your products.
Effectance
People love to engage with the things they care about. This is because, in some cases, the things they care about also feel like a part of their identity. In consumer psychology this is known as effectance, a sense of psychological ownership a consumer feels over a product or service they do not legally own.
When loyal customers care so deeply about your brand that it feels like their own, you can trust that they'll interact with your brand with pride. Consumers who don't have deep ties to your brand may see the relationship you've developed with loyal customers and want to experience it themselves.
Having customers who are a loyal to your brand isn't just a sign of quality services; it's also a signal to other consumers that you're worth engaging with. Tapping into your customer base and leveraging their loyalty can help bring in new customers and usher in increased loyalty faster.

Lindsay Keener
Lindsay Keener is a brand journalist for Quikly. She covers stories that help to inform and educate consumer-facing marketers.

Lindsay Keener
Lindsay Keener is a brand journalist for Quikly. She covers stories that help to inform and educate consumer-facing marketers.