How to increase the value of your text message marketing

Lindsay Keener
Brand Journalist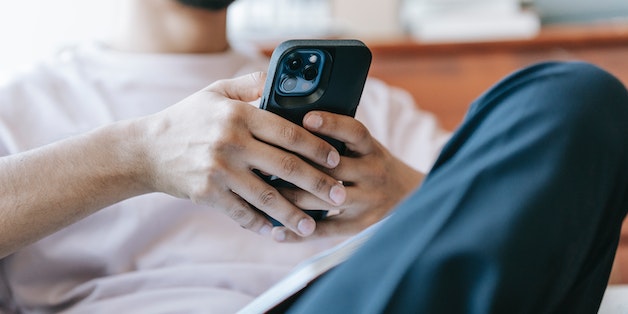 To craft a strong text marketing message, you must know what to do and what to avoid. Familiarizing yourself with general SMS marketing mistakes is a good first step; deciding what content should go inside your message is the next.
Dylan Ward, Demand Generation Manager with SlickText, a mobile, mass text message marketing platform for businesses and organizations, spoke with us about what should always be included in a text message, the importance of brand voice and the tool that helps brands create seamless SMS campaigns.
The essentials of a strong text message
Before a text message can be sent out to your subscribers, it has to be carefully curated. A good text message is often expected to include an introduction, offer valuable information and have a call-to-action (CTA). Each requirement comes with its own set of benefits, and Ward says omitting any of these things from your SMS message can have negative effects as well. The biggest? A risk of damaging customer relationships.
"It's always important to remember that texting needs to be handled differently than other forms of marketing, because it's so personal. If you don't include things like a welcome message, an opt-out option or concise messages, people will quickly leave your list or report you for bad business practices," Ward said.
While these might seem like small aspects of a text message marketing campaign, consumers have come to expect them. For subscribers, value doesn't necessarily mean a discount or deal, but any piece of information they'd need to make the best decision during their consumer journey. Value in text message marketing could mean new product releases, seasonal changes or price increases.
That piece of information you're sharing should come in the form of, or alongside with, a CTA or call-to-action. According to Ward, a CTA should very rarely go missing from your message. The CTA is what lets a consumer know why you're reaching out to them and why they should care.
"There are very few (if any) cases in which you should leave a CTA out of your messages. Consumers need to know what to do with the information given. Since the text will be read outside of your store, website, app, etc., they'll need to take a further step to complete the action you're texting them about in the first place," said Ward.
Enhancing value for your subscribers can be tricky, as it looks and feels different for everyone. Subscriber A might not be interested in the same content as Subscriber B. Sending irrelevant messages to subscribers (takes too much time, is inconvenient, doesn't fit their needs, etc.) can drive them away. To prevent this text message marketing mistake, Ward suggests segmenting your content.
"If you want to evolve into a high-caliber operation, you'll definitely want to be segmenting. Since SMS is such a personal way to communicate with a consumer, the more specific you can be with them, the more natural your conversation will be, and they'll grow affinity for your brand," said Ward.
Adding in the right elements, segmenting and including clear CTAs are just a few of the ways your brand can enhance the value of its texts. Use this blog as a guide as you do.

Lindsay Keener
Lindsay Keener is a brand journalist for Quikly. She covers stories that help to inform and educate consumer-facing marketers.

Lindsay Keener
Lindsay Keener is a brand journalist for Quikly. She covers stories that help to inform and educate consumer-facing marketers.