Consumer Psychology, B2C Marketing
How to create familiarity in consumers

Lindsay Keener
Brand Journalist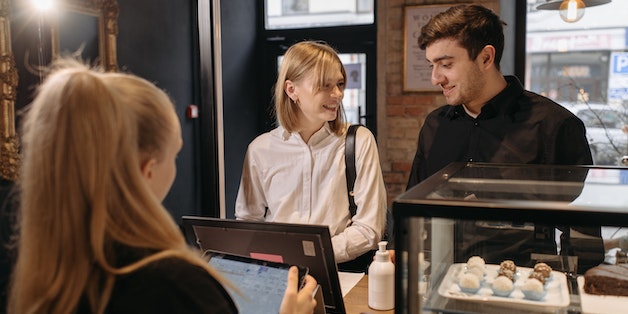 Sometimes, creating a sense of urgency in consumers that motivates them to act is as simple as promoting feelings of familiarity.
In marketing, this concept is known as the mere-exposure effect. It's the economic aspect of what social psychologists call the familiarity principle — our tendency to prefer whatever is most familiar, even when we have no memory of previous exposure.
We learned of the mere-exposure effect during a conversation with Dr. John F. Tholen, PhD, a cognitive psychologist and author of "Focused Positivity: The Path to Success and Peace of Mind. In it he explained a consumer with positive familiarity with a brand might develop brand love or increased interest.
Knowing this, we wondered how brands could create familiarity in their marketing campaigns. We invited Dr. Tholen back to share the answer.
The value of familiarity
Part of what makes the mere-exposure effect so powerful is its ability to lessen feelings of uncertainty about whether or not a product will be a good fit for a consumer's needs. Products that are familiar to the consumer — or give off a perceived feeling of familiarity — create room for comfort and ease.
"The less a person or product fits into our experience, the harder it is for us to classify, understand and make predictions about it — and the more adverse our emotional response," Tholen said. "When marketing a new product, clarifying its place in the potential buyer's experience should be a priority. Otherwise, the product is likely to become associated with a negative emotional experience."
How to create familiarity
Consumers are creatures of habit; many of their shopping habits are formed from patterns they've created over time. These patterns are also difficult to break. Consumers rely heavily on their habits when making purchases and tend to lean toward familiar products.
"Research has found that we are more likely to select products — whether artwork, music, foods or even faces —that are most familiar to us," said Tholen.
As a result, Tholen advises marketers to pair new products with popular songs, images and people early and often during campaigns.
"Each time a consumer is made aware of either a product or some association of that product with another positively familiar stimulus (music, an image, a celebrity, etc.), the product's attractiveness should increase slightly," said Tholen.
Familiarity is a welcomed concept by many consumers, especially when it comes to the brands and products they choose to engage with. Creating familiarity with consumers requires having an understanding of what interests them and how you can incorporate that into your marketing.

Lindsay Keener
Lindsay Keener is a brand journalist for Quikly. She covers stories that help to inform and educate consumer-facing marketers.

Lindsay Keener
Lindsay Keener is a brand journalist for Quikly. She covers stories that help to inform and educate consumer-facing marketers.