6 tips to improve your brand's mobile app experience

Lindsay Keener
Brand Journalist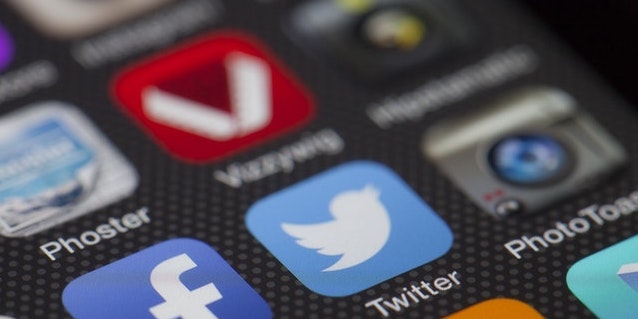 You know the benefits of having a mobile app, the best practices for your mobile app and how to get more mobile app users. But do you know what it takes to offer your users a great mobile app experience?
Stephanie Wan, product designer at Neon, a digital product studio in Vancouver, and Karla Fernandes, user experience and user interface product designer, spoke to us about what goes into creating a great user experience, what user functionalities get the best engagement and what your users are looking for.
Here are the top tips they shared for creating a solid mobile app experience:
1. Understand your target audience and their interests
So what's the first step in building a strong mobile app experience? This one comes back to knowing the audience your mobile app was built to serve.
"To get the best engagement and acquisition rates, you need to first understand your target audience and their interests in order to focus your efforts on the right personas," Wan said.
Once you know who you're targeting, you can move onto the rest of the process and work to serve your users.
2. Focus on problem-solving
"What are your users looking for? What do they want the market to give them? When you're thinking about user acquisition you want to be sure there's a problem you're trying to solve — either for the first time or better than anyone else," Fernandes said.
And solving consumer problems goes beyond acquisition.
"Consumers are looking for an app that alleviates a pain point or struggle that they're experiencing regularly," said Wan. "By addressing those needs and building an app around their daily routine and emotions, they are able to recognize the benefits and long-term value of your product or service and will play a huge role in user retention and engagement."
3. Ask for personal information only where it is relevant
Empathizing with your users and asking for personal information only where it is relevant or required is key to building trust through the digital space. Doing the opposite will only cause potential users to grow dissatisfied with their experience.
"Let's say you go to Google because you want to read a particular book and you find an app that allows you to listen to [short snippets of the book]. You're excited so you download the app and the first thing they ask you to do is register [for an account] and answer questions about yourself," said Fernandes. "This app might even go as far as to ask you to pay for a subscription to get the full version of the book. None of this is fulfilling the reason why you're there…how frustrating is that?"
In the situation above, there are many things to consider: One, the user wasn't given an opportunity to explore the mobile app and see its value before being asked to input their information; two, what was supposed to be an easy and convenient service quickly caused frustration; and three, the user's pain point went unanswered.
When your goal is to support users throughout the mobile app experience, asking them to physically input information should never be prioritized over making sure they're getting value. Once they've gotten what they need from your brand, you can use that data to learn more about your users — and that information is truly invaluable.
4. Prioritize user experience
Fernandes says many mobile apps often fail because the user experience isn't taken into consideration. Users have grown accustomed to being faced with in-app purchases, corresponding email and text message marketing content, and complicated interfaces so often that they no longer want to deal with them.
"Users are now avoiding those interactions because they don't want to deal with annoying pop-ups," said Fernandes.
And when you do take the user experience into account? It can help to empower your audience.
"You are empowering your users to interact and use your product when you have strong navigation design, well-structured information architecture, useful functionalities and an intuitive interface," said Wan. "Regularly iterating and updating the user experience and staying on top of accessibility standards will ensure that your app is usable to all users irrespective of their situation, abilities or context."
5. Keep it simple
"What users really want when they download an app is for it to be easy...." said Fernandes. "How many times have you deleted an app because you weren't able to understand how to use it?"
Leveraging simplicity in your mobile app is integral to its success. The friction between what you deliver [as a brand] and what your users are looking for should be as minimal as possible if you want them to see the value of using your app.
"The best user experiences are so seamless that the user barely notices that they're having an experience. It should just simply enhance their lifestyle," said Wan.
6. Be clear about the value of your app
Consumers don't have to search far and wide to find brands that are willing to service them. In fact, they have their fair share of brands to choose from. It's up to you to show consumers why they should pick your app over another one promising to do the same thing. Then, the icing on the cake is the delight you can introduce with content strategy and design.
Above all, a great user experience is one that offers value. The tips above can help you achieve that. And remember: No matter how you choose to approach user experience strategies, it's your users who will determine how effective it is — keep them in mind always.

Lindsay Keener
Lindsay Keener is a brand journalist for Quikly. She covers stories that help to inform and educate consumer-facing marketers.

Lindsay Keener
Lindsay Keener is a brand journalist for Quikly. She covers stories that help to inform and educate consumer-facing marketers.