How to get more mobile app users

Lindsay Keener
Brand Journalist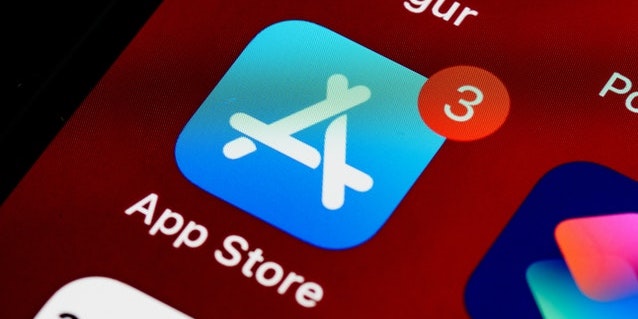 You've got goals, and getting more mobile app users is one of them.
It makes sense. Mobile apps promote higher revenue and stronger brand awareness, helping businesses get an edge on the competition.
So how can you drive traffic to your mobile app? We've collected some of the best mobile app acquisition tips for your next marketing campaign.
1. Offer incentives
Some generosity on your end can help give customers that extra motivation to download your app. Enter: worthwhile customer incentives.
It isn't hard to understand why you'd want to drive mobile app acquisition, but it's important to remember that your target audience should also benefit from your app.
Providing incentives that will make their user experience even better is a great way to spread the value of your app to everyone involved. Here are a few of our favorites:
Faster checkout / Skip the line
Human psychology tells us that it's our natural response to want things in life to come to us quickly and easily. The introduction of online retailers like Amazon have greatly influenced consumer expectations, causing customers to want their products in-hand faster than ever before.
You can help prevent long wait times and meet the growing needs of your customers by incorporating faster checkout functions on your app. Allow users to purchase their items while in the app or to avoid the hassle of long lines if they'd prefer to receive their items in store.
Discounts for downloads
If there's one thing customers love to get when shopping, it's a discount. They produce feelings of joy and keep customers coming back to your brand for more.
You can leverage this psychology and drive mobile app user acquisition by offering discounts to potential app users in exchange for a sign-up.
In-app rewards
When rewards are one more way of scoring perks on your products and services, signing up for your mobile app becomes all the more attractive.
Customers like earning rewards, especially when they can be redeemed for discounts. You can offer rewards for whatever you'd like: downloading the app, spending a certain amount of money, writing app reviews, sending referrals to potential new app users and much more.
2. Promote the app in-store
If your goal is to get the word out about your mobile app, you have to meet your customers where they are — and your store is a great place to start.
Finding interested consumers to help increase app downloads can seem like a loaded task, but if you approach customers who already have taken a liking to your products, you're halfway there.
One way to deliver the news about your app is through your employees. Getting in front of your customers, using the power of word-of-mouth and capturing their attention while they're in your store is much quicker than hoping they'll eventually hear positive app messages elsewhere. Train your team on how to positively discuss your app when interacting with customers (this can mean listing off its benefits, offering in-store credit/discounts in exchange for a download or citing great user reviews — a great use of social proof!)
3. Introduce customers to your app through your website
Who better to introduce to your mobile app than customers who already have a love for purchasing products digitally?
Promoting the app on your website can help you reach your conversion rate goals and lessen the amount of time it takes to download your app if customers are viewing the store on their mobile devices.
Increasing traffic to your mobile app via e-commerce functionalities can look like creating online pop-ups that will appear when customers are browsing through your site. These mobile app marketing strategies can be used to ask customers if they would like to continue their shopping via the app, asking them to rate their experience and sending them to a corresponding landing page, or featuring personalized perks that come with the download. You can also incorporate links to any app store page (like the Apple App Store or Google Play store) in designated areas.
4. Don't forget about cross-enrollment
As you promote your mobile app, don't forget about the power of cross-enrollment — especially from your email and text marketing channels.
Many of the consumers in this audience have already proven to care about your business and the communication strategies you have to share. It's likely that they'll also care to learn about other forms of marketing that could enhance their customer journey.
You can use both your email marketing and text message marketing to connect with consumers and increase the amount of traffic to your app. Encourage potential users to set up push notifications and increase their online presence so they won't miss out on new app developments.
Speaking to customers like your loyalty program subscribers also heightens your chances of accomplishing retention with new users.
5. Leverage urgency marketing
Urgency marketing is all about creating marketing that generates immediate consumer response — and there are all kinds of ways you can use it to help grow your mobile app users.
For one, you can infuse urgency psychology into any of the tactics above. When you offer an incentive, for example, make it a limited-time offer to create scarcity and motivate action. When you promote your mobile app on social media, incorporate reviews from current mobile app users to help cultivate social proof, which can also accelerate sign-ups.
You can also create standalone urgency marketing activations, where you create a digital experience that takes place over a few days and drives mass downloads. Again, this is simply all about taking urgency psychology and using it to help your brand see immediate results. For example, this could take the form of giving potential new app users a heads up that rewards will be dropping soon. To earn the chance to win them, those customers simply need to download your app. DSW leveraged this approach to generate an incremental 1,000 mobile app users a day for one week — and it's only one example of urgency marketing in action.
Getting more mobile app users takes effort, but it's highly achievable with the right steps. Keeping the interests of customers in mind and being confident enough in your product to share it will help you meet your desired goal of increasing your number of downloads and maintaining high acquisition rates.

Lindsay Keener
Lindsay Keener is a brand journalist for Quikly. She covers stories that help to inform and educate consumer-facing marketers.

Lindsay Keener
Lindsay Keener is a brand journalist for Quikly. She covers stories that help to inform and educate consumer-facing marketers.