Consumer Psychology, B2C Marketing
3 facts about consumer usage habits (How consumers choose products)

Lindsay Keener
Brand Journalist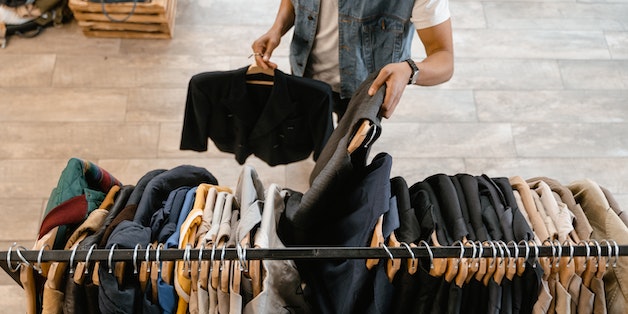 There's no doubt about it: Consumers are complex creatures, and understanding their behavior can occasionally feel like solving rocket science. But a few things remain constant fixtures in the consumer journey, and one of those is consumer usage habits.
Consumer usage habits are the behavior patterns consumers exhibit while interacting with a product. In our blog on the science behind shopping behaviors, we analyzed consumer patterns and how they impact purchase decisions. We've taken three need-to-know facts from that piece and compiled them here for you.
1. Usage habits come in two forms: mindful and automatic
Whether it's consumers choosing one brand over another or picking a product to call their own, consumers often have a set of criteria that helps them figure out what decision to make. For consumers who've developed a relationship with a brand or aren't particular about what everyday product they use, their decisions come without much debate. These consumers have automatic usage habits.
A consumer trying a new product, contemplating a big purchase or shopping with an unfamiliar brand is bound to spend more time thinking about their options. These consumers have mindful usage habits.
2. Automatic usage habits happen most often
Of all the usage habits consumers have to rely on, automatic patterns are favored by most consumers.
To keep things simple, consumers will stick with brands they know can meet their needs or solve any problems they may have.
Consumers don't have all day to search through product after product to reach their end goal, so having a strong set of trusted brands to look to makes things easier.
3. Consumer usage habits are hard to break
Loyalty comes very easily to consumers. They connect with a brand, enjoy its products and establish trust in its abilities. From that point on, unless something major happens, they commonly remain true to that brand from that day forward.
This makes automatic consumer usage habits very hard to break. If a consumer has watched their parents use a brand for years or developed their own relationship over time, taking the risk to try a new company's products won't happen very quickly.
In order for a consumer to stop and think about if a brand is truly meeting their needs, a distinct shift in their usage habits has to occur. If a brand completely changes the ingredients or design of a product, consumers will be forced to evaluate how beneficial the product truly was and whether they want to continue the relationship.
If the change is good, consumers' appreciation for the brand is sure to deepen. If not, consumers will find themselves looking for an alternative, switching their habits with a product or brand from automatic to mindful.
Understanding how consumers choose and nurture relationships with a brand comes down to how well you understand their habits. These three facts are a baseline for how consumers form patterns around the products they use.



Lindsay Keener
Lindsay Keener is a brand journalist for Quikly. She covers stories that help to inform and educate consumer-facing marketers.

Lindsay Keener
Lindsay Keener is a brand journalist for Quikly. She covers stories that help to inform and educate consumer-facing marketers.