As this decade comes to a close, marketers are preparing for what 2020 has in store for them.
This past year laid the groundwork for some major shifts within the restaurant industry, which gave brands an opportunity to grow their audience.
To stay on top of what's to come in the New Year, here are a few trends marketers in the dining space should keep an eye on:
Subscription services
Subscription services in the food industry increased in 2019, and the growing number of people buying in is expected to continue.
Research from McKinsey & Company states about said uptick that "15% of online shoppers have signed up for one or more subscriptions to receive products on a recurring basis, frequently through monthly boxes."
Companies like Freshly, HelloFresh and Blue Apron have found a consumer segment with a need, making for satisfied target customers.
The report states subscribers are "often younger, affluent urbanites" who appreciate "a convenient, personalized, and often lower-cost way to buy what they want and need."
Although this data from McKinsey is positive for these e-commerce businesses, there is one sign of trouble for this trend entering 2020: churn rates are high.
For brands to continue profiting off of the influx of people receiving recurring products, marketers will have to figure out how to retain consumers since they "quickly cancel services that don't deliver superior end-to-end experiences."
In addition to the ever-so-popular meal kits, there has been a boom in alcohol, snack, and specialty food subscription boxes.
Pickup options
As digital platforms and mobile apps continue to infiltrate consumers' lives, the variety of ways restaurants are using these options are growing with the rise in technology.
The National Restaurant Association's data found that consumers utilized takeout 29% more often in 2019 than a year ago. Additionally, restaurants saw drive-thru orders increased 39% since last year.
This trend really started taking off when places like Starbucks gave consumers the capability to place an order on a mobile device and pick it up from a store near them. Notably, there has only been innovation since.
Forbes reported in November that customers could use Amazon Alexa to "reorder their favorite Chipotle meals for delivery or pickup."
Additionally, the article stated, "Wingstop launched its 'first-to-market' online ordering extension with Twitch, enabling Twitch viewers to order without leaving the live stream."
Expectedly, there's to be more innovation in the New Year, especially with AI (artificial intelligence).
"Today's consumers' on-the-go lifestyles and need for convenience are driving increased off-premise usage across all formats—takeout, drive-thru, and delivery," notes the National Restaurant Association. "Consumers report that nearly 60% of their restaurant occasions are now off-premises."
Delivery services
"When it comes to delivery, 91% of consumers placed orders via a restaurant's app or website within the past year," touts the National Restaurant Association. "60% used a third-party delivery service, such as DoorDash or Grubhub, for delivery orders."
Restaurant owners reported that delivery options generated additional sales, new customers and increased profitability of their operation.
While restaurants can see success by diversifying among third-party aggregators, like Uber Eats and DoorDash, some brands have realized the importance of building a direct relationship with customers.
More restaurants have started taking a cue from brands like Domino's Pizza to ramp up in-house delivery services.
Keeping people interested
As the year of the chicken sandwich fight wraps up, product innovation to keep customers interested will be on the rise.
Many brands are utilizing limited time offer menu items. By doing this, marketers are using consumer psychology tactics, like scarcity and social proof, to drive sales.
Take iHop for example. The diner is offering a special Elf on the Shelf menu, featuring green Jolly Cakes.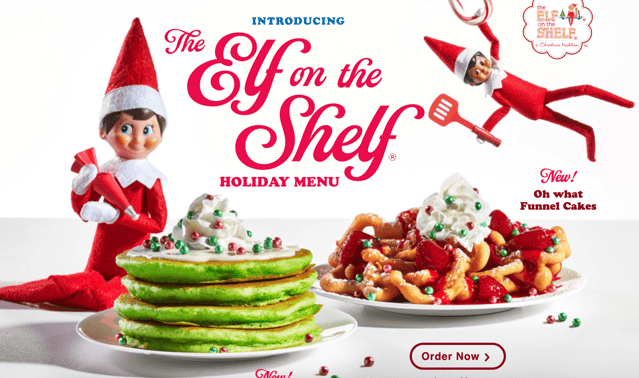 This promotion also takes advantage of the holiday season by offering a deal that can get customers in the door around dinnertime hours.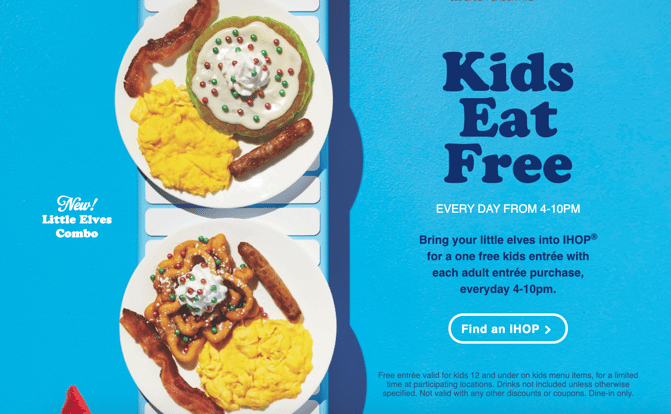 Time will only tell what the next "chicken sandwich war" of 2020 will be.
As we leave 2019 behind, restaurant marketers can expect innovative trends based on technology to continue.