The state of inflation (with podcast)

Lindsay Keener
Brand Journalist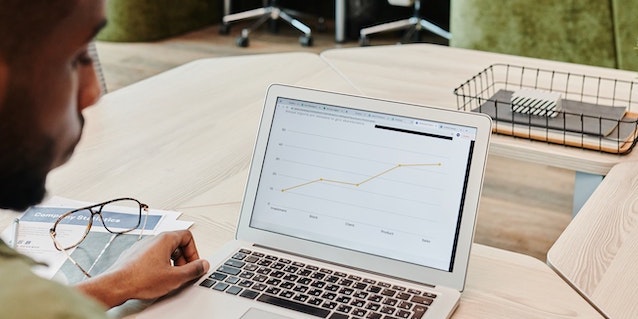 Inflation is here, and it's impacting every consumer-facing brand from beauty to grocery.
You can't go far without noticing its impact on consumers and industries alike. So, when we began talks of launching the second season of our podcast, Market With Me Quikly, it only made sense to start with a conversation on the state of the marketplace.
We reached out to Barbara Connors, vice president of commercial insights at 84.51° — a retail data science, insights and media company — to gain some insight on how inflation is impacting consumer spending. Connors has nearly 20 years of experience in client leadership, a BBA and Masters from the University of Georgia and has worked with some of the world's most recognizable CPG companies in the grocery retail industry.
She shared many gems throughout our conversation. Here are some of our favorites:
The effects of inflation
To kick off the conversation, we asked Connors to explain in layman's terms what inflation truly is.
"Inflation, in its simplest explanation, is just a steady rise in prices," Connors said. "And currently the consumer prices have grown at the fastest rate that we've seen in the last four decades."
Connors says prices can either go up because of a sharp increase in demand or a decrease in supply. In our current environment, we have both.
"The pandemic caused both an increase in consumer demand for goods — we had a lot of people that were staying at home and saving money, so then they were looking to spend money that was pent up to buy things…" said Connors. "And then at the same time, we saw supply constraints hit the market, because COVID also caused a lot of disruption to supply chains and factories and plants had to close…"
And many consumers aren't happy with how these changes are affecting their wallets.
"We've seen a flip in what consumers' highest concerns are. So, if you think back to 2020 and 2021, COVID was the top concern for customers. Now, in 2022, we're seeing the top concern for customers is actually inflation," said Connors. "In addition, we have nearly half of customers — 45% — are uncomfortable with their finances, and then the vast majority of customers — 88% — are saying that they are changing their shopping behaviors as a result."
Connors went on to explain the number one incentive consumers are looking for from brands, the shift in consumer spending habits and the lifestyle changes consumers are making to accommodate their needs. To hear more about this and the rest of our conversation, listen to the full podcast episode on inflation and its impact on consumers.
You can listen on Spotify here, or Apple Podcasts here.
We'll be continuing our talks on the marketplace and exploring the various concepts that appear in consumer-facing marketing, including an emphasis on consumer psychology. If you're an expert in either of these areas, we'd love to hear from you. Email me at lindsay@quikly.com. Let's cut through the noise together.

Lindsay Keener
Lindsay Keener is a brand journalist for Quikly. She covers stories that help to inform and educate consumer-facing marketers.

Lindsay Keener
Lindsay Keener is a brand journalist for Quikly. She covers stories that help to inform and educate consumer-facing marketers.