Consumer Psychology, B2C Marketing
The psychology of scarcity marketing, as explained by marketers

Lindsay Keener
Brand Journalist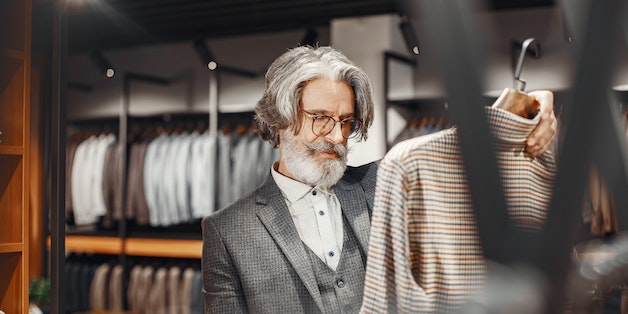 Most of us are familiar with the feeling of scarcity. It's that nagging sense that we don't have enough resources, that something valuable is almost gone, and that we need to grab whatever we can before someone else gets it first. Scarcity is a powerful emotion, and it's one that marketers have increasingly been leveraging in recent years.
Bennett Hayn, Marketing Business Analyst at Adobe, and Greg Gillman, Chief Revenue Officer at MuteSix, a DTC performance marketing agency, spoke to us about the psychology of scarcity marketing, the benefits for brands and consumers and the effects on the consumer journey.
Here are major key points from our conversation:
An introduction to scarcity marketing
In order to truly explain the psychology of scarcity marketing, it's imperative that we define this marketing at its most basic level. Scarcity marketing is the promotion of brand-related materials that are viewed as limited in supply, either due to a real or perceived threat to product availability.
A standard marketing practice, scarcity is a trusted tool by marketers across a variety of industries. It's most often seen through expiration notifications, limited-time discounts and countdown timers.
With it being such a regular tool for enhancing the customer experience, it comes as no surprise that scarcity marketing is quite beneficial to brands — especially when they're looking to fuel engagement.
"There are a number of reasons why marketers might use scarcity in their campaigns," Bennett said. "In some cases, it may simply be a way to create a sense of urgency and encourage people to buy a product before it runs out. In other cases, it may be used to create an exclusive feeling around a product, making it seem more desirable."
Gillman is of the same opinion. He says that scarcity marketing's effects on a brand's bottom line can be profound, but that marketers should also be careful with toeing the line between engaging consumers and pushing them away.
"The effects of scarcity marketing can be looked at as a balancing act between creating urgency while not devaluing your product by overindulgence," Gillman said. "If a business overuses scarcity claims in their marketing tactics, if customers find that the claim is not true, or even if there is repeated use of this tactic by competitors who are offering similar products, the perceived value drops."
When leveraging scarcity, brands also have to be sure to clearly state — and ensure — the value of their products. Human psychology is powerful and can lead consumers to move quickly; it's the brand's responsibility to make sure consumers are happy with their decisions.
"Scarcity can result in impulsive buying decisions, as people feel they need to act fast before they miss out on a good deal. It can also lead to buyer's remorse, as people second-guess their decisions and wonder if they could have gotten a better deal elsewhere," Bennett said.
This isn't to say that scarcity marketing isn't also good for consumers. When consumers are made aware that there is a limited time to complete an action, they're more likely to act quickly. Their fast acting can then lead them to purchase a beneficial product or service that they might have otherwise missed out on.
Scarcity marketing is a valued practice in all things marketing, and its benefits are clear. A combination of traditional tactics and consumer psychology, scarcity marketing takes emotions and strategic thinking to a whole new level.

Lindsay Keener
Lindsay Keener is a brand journalist for Quikly. She covers stories that help to inform and educate consumer-facing marketers.

Lindsay Keener
Lindsay Keener is a brand journalist for Quikly. She covers stories that help to inform and educate consumer-facing marketers.