The future of the drive-thru

Lindsay Keener
Brand Journalist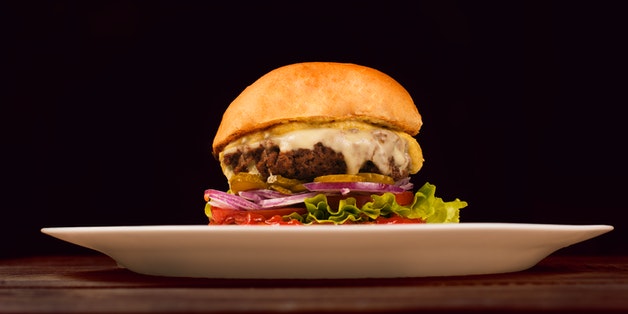 It's not hard to find information on the trends impacting consumers right now, but what about those facing quick-service restaurants (QSRs)?
If you've had your ear to the ground lately — or paid close attention over the years — you may have noticed the steady climb in drive-thru and curbside delivery experiences. QSRs are increasingly focusing their efforts on providing customers with technology-centered solutions, and the approach is being welcomed with open arms.
Carl Turner, CEO and founder of SWIPEBY, a turnkey curbside pickup platform for restaurants and merchants, shared insights on the future of QSR drive-thrus, how brands can continue to satisfy their customers and what components they'll need to focus on to be successful in this digital-forward world.
Digitized campaigns are nothing new
With the vast increase in brands prioritizing digital campaigns over the last couple of years, it's easy to conclude that this shift toward technology just started.
While COVID-19 drastically altered the QSR industry, brands weren't completely starting from scratch. Some brands had already begun implementing solutions for consumers who didn't want to dine-in or shop in-store.
"If we look at mega trends before the pandemic, we see big box stores like Walmart and Target roll out click and collect (their version of a drive-thru) across all stores in 2017-2019. McDonald's and Chick-fil-A rolled out and marketed their curbside pickup solution in the same timeframe," Turner said.
This isn't to say the pandemic hasn't had any impact on how QSRs conduct business. COVID accelerated a trend around more convenience, operational excellence and off-premise enhancements to decrease dependence on delivery.
"During the pandemic, brands validated delivery models like drive-thru, click and collect and curbside with 100% customer rollouts in a super short time. Most data show it was a success — consumers love the convenience, and operationally, restaurants can provide that convenience without significantly increasing cost," said Turner. "Now in a 'post-pandemic' world, brands are doubling down on these accelerated consumer convenience trends and are enhancing their offerings with the learnings from COVID."
Traditional practices are still relevant
For some fast-casual restaurants, hospitality and customer service are two of the most noteworthy things about their business practices. And it's no surprise that consumers are psychologically inclined to connect with other humans. So, what does the future of drive-thru only/technology-centered venues mean for this area of the QSR experience?
"I think that the drive-thru/curbside experience still brings the customer on premise," said Turner. "Customers see the brand, modern building, cool displays, and ordering tech, etc. — it is quite different from the experience of opening a door at home," said Turner. "The drive-thru experience can hit a sweet spot of brand love created by experience and convenience (technology and humans) while not overdoing it with human interactions. It provides hyper convenience while still providing maximum consumer and brand touch points."
Fast-food restaurants are known for their speedy service, and that won't change anytime soon. In fact, a brand's ability to meet consumers' sense of urgency will remain a critical factor in their success, especially if they can prioritize customer relationships.
"I believe one of the strongest evolutions here will be around customer communication — giving customers updates via digital signage and the app, such as what's happening, what's next in such a way that it supports the brand tone, look and feel [and] will help build loyalty and engagement," said Turner. "Another strong evolution will be to include loyalty/rewards into the journey. Data shows that customers want the opportunity to save and appreciate having the ability to earn rewards. By using excellent communication and a loyalty/rewards program, a restaurant can pull customers away from third-party apps onto their online ordering site saving both the customer and the restaurant money."
How to create a seamless tech-focused drive-thru
Now that brands are going full force in that direction, many are going to need some help doing it effectively.
In Turner's expert opinion there are two key components you must focus on:
1. Operational training:
"The brand and its employees need to be trained on things like the flow of preparing and packaging food specifically for off-premises, and how to interact with customers outside the door during a drive-thru/curbside interaction," said Turner. "There needs to be a specific approach and process for off-premises guests, which is different from how they approach dine-in guests."
2. Customer engagements
"Guests can get lost and frustrated having to sit in a parking space, then needing to text or call with no communication back from the restaurant," said Turner. "Using geo technology, digital signage, check-in procedures, and in a way gamifying the experience, will make a key difference and will continue to win customers' hearts and recommendations."
The world of digital technology is growing rapidly and QSRs are elevating the trend — as part of the drive-thru experience and beyond.

Lindsay Keener
Lindsay Keener is a brand journalist for Quikly. She covers stories that help to inform and educate consumer-facing marketers.

Lindsay Keener
Lindsay Keener is a brand journalist for Quikly. She covers stories that help to inform and educate consumer-facing marketers.