Loyalty Programs, Customer Retention
Subscription brands are changing these industries

Andrea Gonzales-Paul
Brand Journalist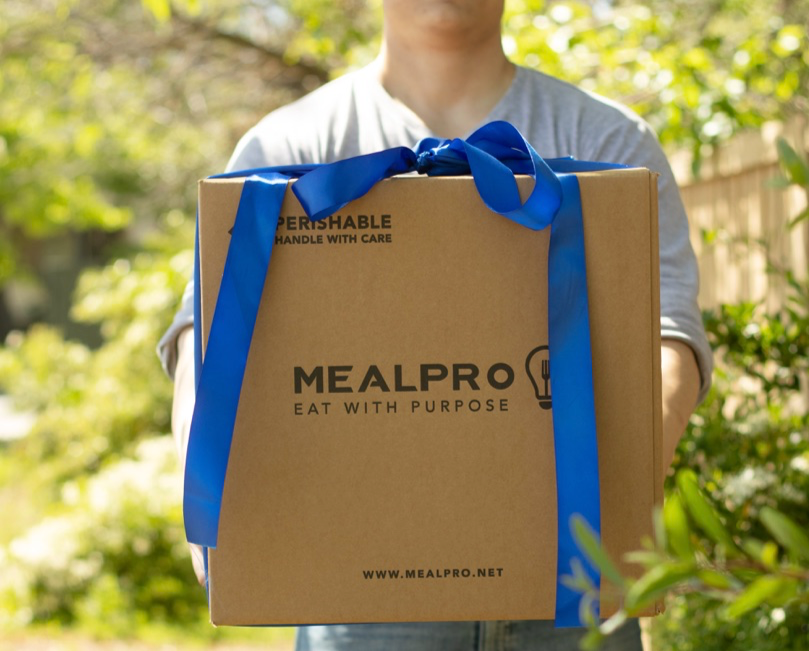 The subscription e-commerce market totaled at least $10 billion in 2018, according to a report by McKinsey.
At the time, McKinsey reported 15% of online shoppers signed up for one or more subscription services. It's safe to assume that as the use of technology has become even more ingrained in our everyday lives, that number has since increased.
The subscription model: An overview
So why are consumers signing up to receive products on a recurring basis anyway?
Well, one answer can be found by looking at the way McKinsey categorized subscription services: replenishment, curation and access.
"Replenishment subscriptions allow consumers to automate the purchase of commodity items, such as razors or diapers," the report states. "Curation subscriptions seek to surprise and delight by providing new items or highly personalized experiences in categories such as apparel, beauty and food. Last, access subscribers pay a monthly fee to obtain lower prices or members-only perks, primarily in the apparel and food categories."
While the data showed the opportunity for brands to grow in this space, it also noted a few challenges within the subscription business model — specifically that it's hard to retain customers.
The first reason McKinsey's research lists? Consumers are quick to cancel services that don't deliver a superior experience. This includes, but is not limited to, "poor product quality, dissatisfaction with the assortment or a lack of perceived value."
Industries innovating through subscriptions
Despite challenges around customer retention, the subscription trend continues. Here are the top five industries seeing the most innovation and growth:
1. Retail
From renting clothes to being able to return the ones you don't want, the retail industry has seen a ton of innovation in the form of subscription boxes. A lot of retail brands using subscription models can be categorized into McKinsey's "curation and access" categories.
Stitch Fix advertises themselves as an "online styling service that delivers a truly personalized shopping experience, for you and your family."
Customers of Stitch Fix fill out a style profile, then get a personal stylist that will "handpick pieces" to fit their tastes, needs and budget. Each box contains a curated selection of clothing, shoes and accessories to try on at home. People are able to send back the rest in a prepaid USPS envelope. Shipping and returns are free, even for exchanges.
If a person is more interested in renting clothing, they can do so at Armoire. This women's rental clothing membership offers an "infinite closet," styled just for them.
American Eagle Style Drop is an online monthly subscription rental service that gives you access to hundreds of American Eagle looks for one flat fee. Subscriptions include unlimited shipping and exchanges for a flat monthly fee.
2. Food
Because food is a recurring need for people, there's an opportunity to add ease to an activity that already exists in consumers' lives.
Innovation in this space now comes in many forms for consumers subscribing to food subscription boxes such as HelloFresh, which is a popular meal kit service delivered to front doors across the country.
Blue Apron has a similar service, providing all the ingredients consumers need to make a meal in exactly the right proportions.
There are also companies that get meal or food specific, like Winc, which delivers wine, and Graze, which offers healthy snacks every month.
3. Personal Care
There's a ton of opportunity in subscription services in the personal care space since many of these items often need to be replenished.
Starting at $25, Quip offers electric brushes, refillable floss and paste that "make healthy habits easy."
And Dollar Shave Club offers "everything you need in the bathroom — from razor blades to grooming products — automatically delivered to your door."
4. Pets
Many items people buy for their pets are recurring, as well — from food to litter.
Dog owners can subscribe to BarkBox, which is a monthly surprise of toys, treats and other goodies.
As for cat lovers, they can receive gifts, jewelry, mugs, clothes, accessories, decor and books in a monthly Cat Lady Box.
If consumers are looking for a more a charitable company, they can subscribe to Rescue Box. Every month, subscribers receive a box of premium products, while working with charitable partners that are on the ground tirelessly helping animals that need help.
For consumers who own a bird, there's Squawk Box. Additionally, horse owners can subscribe to SaddleBox.
5. Collectibles
People looking for collectibles can also get those delivered.
Disney lovers can sign up for Mickey Monthly. These monthly Disney subscription boxes can include Disney pins, officially licensed Disney items or Disney Park items.
Advertised as the "geek subscription box for gamers and nerds," Loot Crate is a "worldwide leader in fan-commerce whose mission is to unite the world through the shared celebration of fandom."
And consumers who are adding to their record collections have probably heard of Vinyl Me, Please. It's an album-of-the-month club via a personalized subscription service.
As time goes on, the amount of industries being changed by subscriptions will undoubtedly grow. From now through then, it will be up to brands to figure out how to continue using these subscriptions to bring increased value to their audiences.

Andrea Gonzales-Paul
Andrea Gonzales-Paul is a brand journalist at Quikly. Her background is in storytelling, specifically working in TV news and documentary filmmaking.

Andrea Gonzales-Paul
Andrea Gonzales-Paul is a brand journalist at Quikly. Her background is in storytelling, specifically working in TV news and documentary filmmaking.