How to enhance value for loyalty program members

Lindsay Keener
Brand Journalist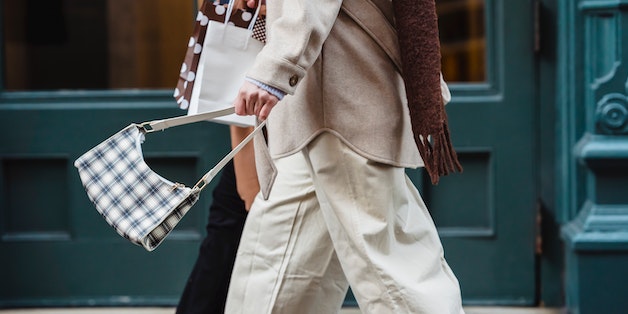 Joining a loyalty program doesn't occur by happenstance. Consumers are a logical and emotional bunch that base their decisions on relevance. And what's one way of displaying relevance through a loyalty program? Providing value.
We teamed up with the loyalty program experts at Antavo, a loyalty program technology for omnichannel and eCommerce brands, to create this helpful piece on the value loyalty programs provide.
How do consumers measure value?
Offering value to loyalty program members starts by understanding what they consider important. There are two aspects upon which consumers determine the value of a loyalty program: financial and emotional benefits.
Financial benefits are incentives that appeal to customers' rationality. Consumers are loss averse, meaning they feel losses (like the pain of spending $20) stronger than gains of a similar stature (finding $20 on the ground).
Saving money or getting credit toward a future purchase is a major perk for consumers. Loyalty programs that help consumers build points or get a discount are valued highly by consumers.
Emotional rewards are rewards that spark positive feelings in consumers. They often speak directly to how a consumer wants to feel during their experience with a brand. Some consumers may want to feel special, while others want to feel accomplished. Rewards such as special events, workshops, free content, personalized experiences and exclusive access can help achieve these emotions.
What are consumers looking for from loyalty programs?
Customers have expectations for the brands they shop with. They want their needs met, problems solved and questions answered — they also want a loyalty program offering personalized, easy-to-navigate rewards to an exclusive community.
More specifically, consumers are looking for the following:
1. Financial rewards: Consumers are known for wanting to get their money's worth and even more for keeping it close to their chests. Customers want loyalty programs that offer meaningful and relevant rewards, such as discounts, cashback and members-only pricing.
2. Experience: Consumers seek experiential rewards that add to their customer journey. Consumers value the exclusivity of a loyalty program, such as VIP access to unreleased items or personalized content.
3. Functionality: Consumers value loyalty programs that are easy to use and integrate seamlessly with their shopping experience. They want to be able to earn and redeem rewards quickly and easily without having to jump through hoops. They want features that make their lives easier, like an app or 24/7 customer support only for members.
4. Personalization: Consumers appreciate loyalty programs personalized to their individual needs and preferences. They want rewards that are tailored to their shopping habits and interests.
5. Choice: What good is a reward consumers don't want? Having options allows consumers to get the most out of their loyalty program membership. Customers want to choose from various gifts to avoid settling for one that doesn't suit their needs. Consumers also want loyalty programs that offer flexibility regarding how rewards can be earned and redeemed. Forty-three percent of customers prefer a loyalty program that has flexibility in rewards and allows them to choose between different types of rewards or offer multiple options for redemption.
6. Community: Loyalty programs are often made up of consumers with a similar appreciation for a brand and its products. Because consumers are an extension of their earliest ancestors, they have a pack mentality and appreciate the value of community. Placing consumers in tiers or groups, letting them see products others appreciate and inviting them to share loyalty program perks with friends and family can all play on consumers' appreciation for shared experiences.
How can loyalty programs fit in seamlessly with habits consumers have developed during their journey?
Consumers run on a routine. They appreciate familiarity and decide what actions to take by referencing their habits (purchases they've already bought, brands they love, choices that turned out well).
Often, customers are very dedicated to their habits. They've either shopped with a brand for a long time or grown very happy with its products. Because loyalty programs draw on consumers' desire to reach goals and feel special, they are an effective tool for changing customers' habits by incentivizing them to engage in desired behaviors, like encouraging them to use the brand's app more, participate in challenges, complete surveys, or collect badges. By offering rewards or benefits for specific actions or purchases, loyalty programs can encourage customers to form new habits that benefit the brand.
The value of loyalty programs lies on how they make members feel and the benefits they provide. Enhancing value for your members starts by listening to their needs and incorporating them into your strategies.

Lindsay Keener
Lindsay Keener is a brand journalist for Quikly. She covers stories that help to inform and educate consumer-facing marketers.

Lindsay Keener
Lindsay Keener is a brand journalist for Quikly. She covers stories that help to inform and educate consumer-facing marketers.