This post is part of a series called "A Quick Survey."
If you're not leveraging a mobile app that customers can frequent, we have reasons why you should consider investing, or further investing, into this platform.
Since we're continually interested in how consumers are engaging with brands, we sent them a survey about the most popular marketing platforms. Nearly 2,800 people responded.
One of the many useful stats we compiled is that repeated brand outreach on mobile apps overwhelmed people less than outreach via email, SMS/text, and social media.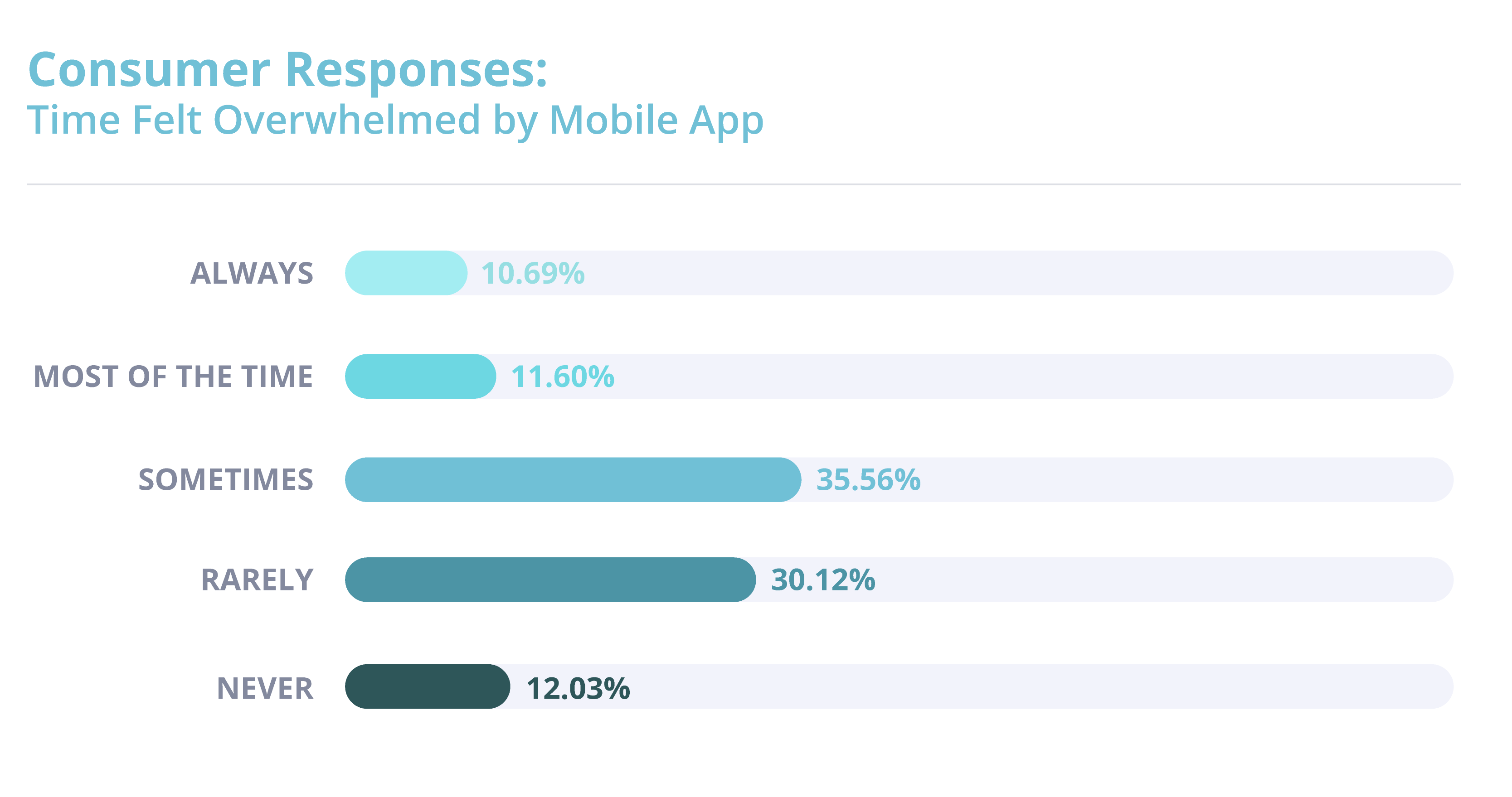 While these numbers depict a sense of ease toward repeated brand outreach on mobile apps, it is worth noting these numbers came in at a close second to loyalty programs. In comparison to email, which is the channel 45% of respondents said was most overwhelming.
Ask yourself this, "How do marketers get the most out of their brand's outreach via its mobile app?" In addition to the ability to make in-app purchases, marketers should look into other tactics to keep customers coming back to their devices. Brands that are thriving in this category have found a way to add value to a customer's life while also selling their product.
For example, Nike has an app that doesn't just sell shoes, it creates multiple value points: "The Nike Training Club app brings you a huge array of workouts for every fitness level—plus the Nike Performance Council's tips on training, nutrition, mindset, recovery, and sleep." On top of that, a mobile app is one of the simplest ways to have quick communication with customers. Think about how many times you interact with a push notification.
As for grabbing a quick cup of coffee, Starbucks provides a store locator in their app as an added necessary accouterment to the order option that will hopefully have a customer's coffee ready before they get there.
One part pizza company and one part technology company, we can't forget about Domino's - a company that paved the way for customers to track their pizza deliveries both online and on their phones. Again, creating constant and added value to the mobile app experience.
In conclusion, all of these brands have retained customers by adding value to their lives in addition to a seamless user experience. This is something for your brand to plug into if it hasn't already.