5 fast-food brands bringing back old menu items

Lindsay Keener
Brand Journalist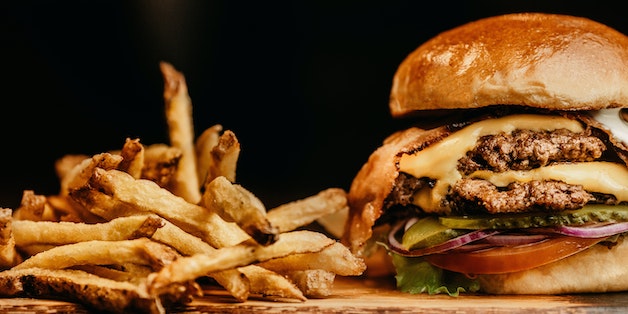 Nothing lasts forever, but if you're lucky, it might just come back for a limited time.

That's the case for a number of fast-food fans who, in the past few months, have seen older menu items make a huge return in the market. Consumer psychology would attribute the increase in return menu items to nostalgia; patrons everywhere are signing petitions, entering polls, and sounding off on social media sharing their desires for the reappearance of former items.

In honor of the resurgence of older fast-food menu items, we've written a list of five quick-service restaurants that have participated in bringing back some fan-favorite meals and promotions.

1. Taco Bell: Enchirito


Originally taken off the QSR's menu in 2013, the Enchrito, a cheesy fusion of an enchilada and burrito, is back at Taco Bell. The previously discontinued meal was part of a recent marketing campaign inviting customers to vote on what old menu item they'd like to see make a return.

Starting November 17, Taco Bell fans can order this limited-time offer until the 30th.

2. KFC: KFC Twister Wraps/Kentucky Fried Chicken Wraps

KFC is bringing back a beloved meal — with a new twist.

Back by popular demand, the KFC Twister Wraps have taken on a new name and come in three different versions: a classic chicken wrap, a macaroni and cheese wrap with a chicken tender, and a chicken tender and coleslaw wrap. Now known as Kentucky Fried Chicken Wraps, each sandwich retails for $3.

The wraps are only available at select KFC restaurants. If they do well, the wraps will be offered to more customers.

3. McDonald's: Cheese Danish


Originally debuted in 1984, McDonald's cheese danish is making a modern comeback. The pastry returned to menus on September 14th and can be ordered in-person, online or via the app. Alongside the danish, McDonald's is also offering three other bakery items: the Apple Fritter, Blueberry Muffin and Cinnamon Roll.

4. Jack in the Box: Double Bonus Jack and Triple Bonus Jack

Jack in the Box is welcoming two items back to its menu: The Double Bonus Jack and the Triple Bonus Jack are here. The 1960s classics are joining the QSR's lineup of items available for purchase. The Double Bonus Jack gets its name from the two beef patties, two slices of American Cheese and other toppings. The Triple Bonus Jack has three beef patties, three slices of American Cheese, lettuce, tomato and bread.

5. McDonald's: Halloween Happy Meal Pails

In October 2022, McDonald's brought back its Halloween Happy Meal Pails in celebration of the spooky season. The pails, which come in the form of a ghost, goblin and pumpkin, were last seen on McDonald's menus in 2014. Before that, the pails made their original debut in the 1980s. The pails were available from October 18-31.

Fast-food brands are joining in on bringing back discontinued menu items. Some options will be available for a limited time, while others are expected to stay. What other fan-favorites can we expect to return?

Lindsay Keener
Lindsay Keener is a brand journalist for Quikly. She covers stories that help to inform and educate consumer-facing marketers.

Lindsay Keener
Lindsay Keener is a brand journalist for Quikly. She covers stories that help to inform and educate consumer-facing marketers.