3 Ways to Successfully Establish and Execute a Customer Retention Strategy

Bess Owen
Brand Journalist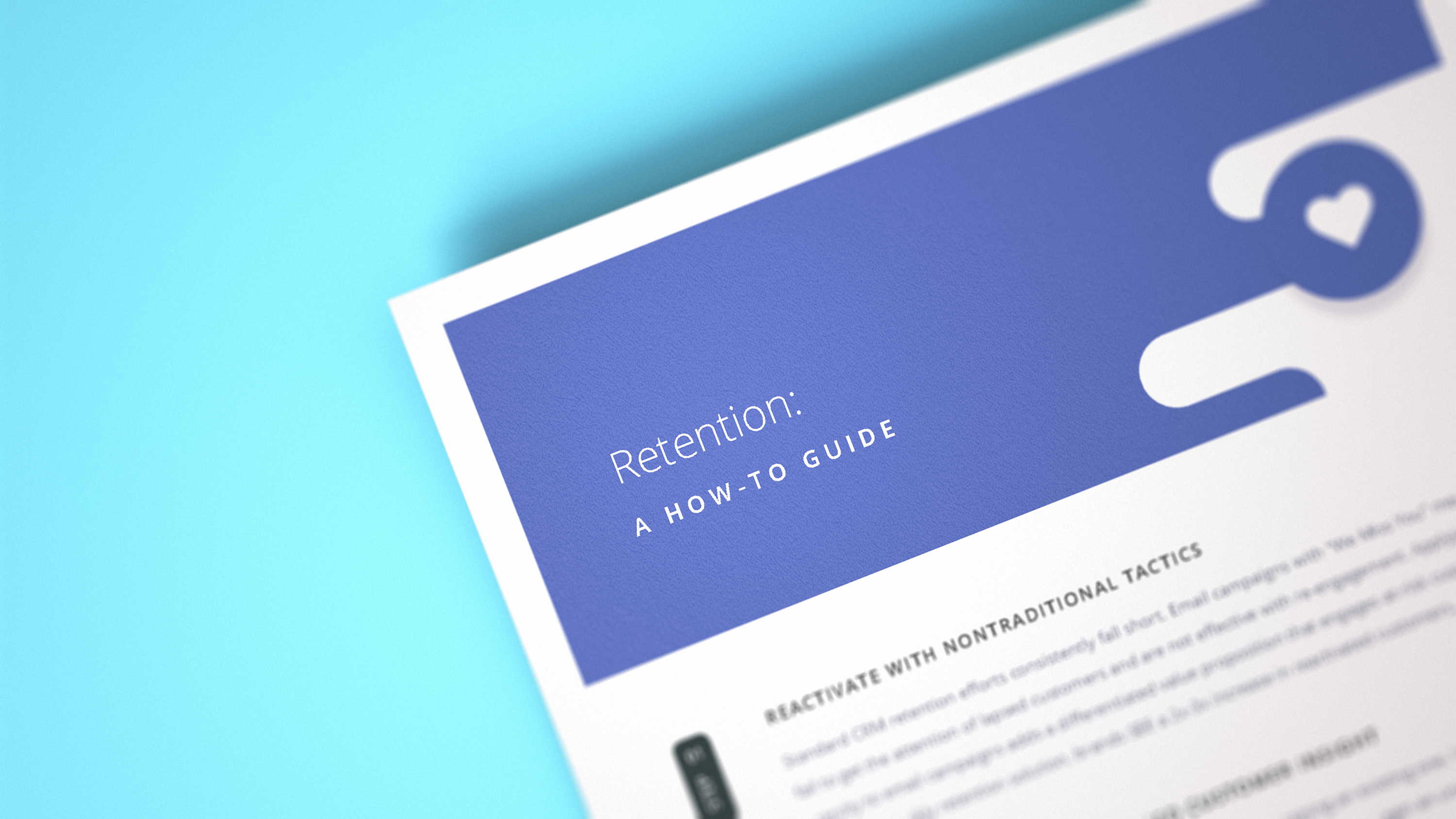 Acquiring a new customer is five times as expensive as retaining an existing customer. Yet 44% of companies admit they, "have a greater focus" on acquisition, while 18% focus on retention (Invesp). While acquisition of new Email CRM customers is key to driving short-term revenue, establishing a CRM retention strategy is a necessity for ensuring a higher customer lifetime value. Most companies either overlook CRM retention strategies or they lack insight as to why customers lapse. Over time, a large percent of customer will become inactive, how do you overcome the leaky bucket of retention?
Here are 3 ways to establish and execute an effective retention strategy:
1. REACTIVATE WITH NONTRADITIONAL TACTICS
Standard CRM retention efforts consistently fall short. Email campaigns with "We Miss You" messaging fail to get the attention of lapsed customers and are not effective with re-engagement. Applying scarcity to email campaigns adds a differentiated value proposition that engages at-risk customers. Using the Quikly retention solution, brands see a 2x-3x increase in reactivated customers.
2. UTILIZE SURVEYS TO GAIN LAPSED CUSTOMER INSIGHT
Acquisition of a new customer is five times costlier than retaining an existing one. With the large percent of customers that become inactive over time, it's important to gain an understanding as to why participants lapse. Most Email CRM strategies focus on fixing top-of-the-funnel metrics but miss the opportunity to improve the leaky bucket of retention. In the recent Quikly white paper, "How Marketers Can Use Incentives More Strategically to Influence Consumer Behavior" 70-90% of participants said they would complete a survey about why they lapsed. By gathering insights, the consumer lifecycle management process is more intuitive, leading to proper re-engagement of lapsed customers and the prevention of future member churn.
3. RETARGET THOSE WHO DROPPED OFF AND RE-EDUCATE ON BENEFITS
Motivate lapsed email subscribers to educate themselves with new program features by tagging on incentives to email messaging. Ongoing engagement will increase the customer lifetime value and urgency marketing tactics will boost participation.
Quikly provides an exciting incentive structure that motivates immediate, active participation and generates insight as to why members became at-risk in the first place. To learn more about mastering the Email CRM lifecycle process with the help of Quikly, download our recent guide, How to Successfully Turbocharge Your Email CRM Efforts Within Days.

Bess Owen
Content Marketing Manager

Bess Owen
Content Marketing Manager