With a 98% open rate and a 45% response rate, texts can offer significant value in marketing. SMS communications can also be trackable, interactive and personal. But in order for them to really work, marketers must use texts to create a meaningful line of communication with subscribers. Here are 12 ways to do that:


1. Don't overdo it
There's a reason SMS stands for short message service. Keep the messages concise and at a reasonable send volume.
Example: Try starting with a light cadence that creates value for the recipient. Showcase popular offerings once a week for a month that tie it all together.
2. Humanize Your Messaging
Consumers are already interacting with artificial intelligence, bots and canned responses everywhere. One of the top rules of thumb toward creating meaningful marketing communications is to take a step back and realize you're still communicating human-to-human. Make sure your texts sound like it.
Example: "Morning Glenda! You've been working hard all week. Can we treat you to 20% off your next massage? Use code: RELAX at checkout."
3. Harness the Power of Personalization
A/S/L? What, 90s chatroom lingo not cutting it for you? Fair, it's the 21st Century now, and asking for Age/Sex(gender)/Location plus other useful information should be done in more appropriate ways. What you do with that information is just as, if not even more, important than collecting it. Take that information and make your SMS marketing about your subscribers.
Example: Take regional, seasonal and universal products into consideration when turning a text into a transaction. "Great Lakes boating season is upon us, Kim! It's BOGO sun care on our site through next weekend."
4. Address the Benefits of Offerings
Use your text message marketing to not only remind subscribers why they signed up for your SMS notifications, but plant the seed for future sales. Not only should you give them useful information that helps lead them to a purchase but make it so that they'll have the feeling of, "That was helpful, I hope they send something like that again."
Example: Write a quick blog featuring 5-10 events and link to products within each event description. Your SMS copy could sound something like this: "Check out our favorite festivals and the styles that go best with them!" and simply include a short link to that blog.
5. Send a Surprise
Who doesn't love a good surprise? UC Berkley conducted research and found that surprises work on the dopamine, or "feel-good," system in our brains, helping us to focus our attention and to look at our situation in new ways. Your strategy with these surprises should be to help subscribers focus their attention on making a transaction from the delight of their out-of-nowhere incentive.
Example: Imagine being one of your customers and opening a random text from your brand out of the blue, and you've got a "just because" coupon code. Take that scenario, and turn it into something real. Send something fun, like: "Sunday Funday: Brunch & browse our new PJs & use code, MIMOSA for a free headband!"
6. Gift Subscribers a Birthday Offer
On your subscribers' birthdays, send them a celebratory text and gift! SMS has an unparalleled 45% click-through-rate, and birthday marketing strategies usually see a boost on top of that.
Example: "Go Steve, it's your birthday! Get 25% off your next order, plus free shipping! Use code: CAKECAKECAKE at checkout."

7. Celebrate Anniversaries of SMS Sign-ups
How thoughtful -- you remembered your anniversary! Most humans can't even do that, but being a brand who can will help you to celebrate subscribers in a personalized way. Anniversary marketing is also second in engagement after birthday marketing.
Example: "Happy 2-year Text Club anniversary! Enjoy 20% off any 2 items with code: TWICEASNICE."
8. Get Visual with Your Marketing
Have you tried MMS? (In case you're not familiar with MMS: Multimedia Messaging Services allow you to send more than just words, including images, videos, GIFs and sound files.) Because people are receiving more and more text messages throughout the day, using multimedia within your messaging cadence can help to differentiate your brand.
Example: If you're targeting millennials, try a message and gif combo such as: "BOGO 1/2 off anything from our collection of pink sweatshirts. Use code: GLENNCOCO at checkout."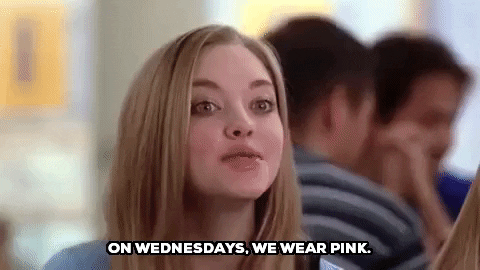 9. Leverage Scarcity
Have you ever thought about buying something but held off for a bit and then checked on it again to see that it was sold out? Wouldn't it have been nice if you had been notified there was a low-stock alert? That probably would've pushed you to purchase, huh? Consider implementing similar types of notifications into your text strategy.
Example: "Heads up! We're down to just 50 pizza-slice inflatable rafts left before we dive into swimming season. Get yours here: [link]." Knowing that there are going to be so many trendy people poolside every summer is incentive enough for them to buy, even at full price.
10. Turn Interactions Into a Game
Bringing gamification, or game elements, into your text message marketing strategy can be a fun way to keep consumers engaged. And it can be easier than you think to get started. Try sending a text with parameters and a reward.
Example: "Respond in the next hour for an exclusive discount on your next purchase." - Or - "The first [insert #] customers to purchase [insert product] will receive [insert incentive] for free: [insert link]."
11. Engage via Exclusiveness
Let consumers know that there will be exclusive offers for those who opt-in to receive SMS messages. Keep them loyal by reminding them to stay opted-in by referencing these incentives.
Example: "Messaging Members can use exclusive code TWO4ONE when booking more than two nights during non-peak dates."
12. Create Cross-Market Clout
If you're a company with multiple brands, leverage your text message marketing to help them all. Cross-branding can turn into cross-selling.
Example: Let's say you have a brand for shoes, one for children's clothes and another for adult apparel. You could send something to the effect of: "Text FamilyFashion to 46989 for exclusive deals on attire and shoes for the whole family!"
Ready to fire off some money-making mobile messages? Of course, you are! Test a few of these 12 tips to get started. Then take your expertise further by joining our upcoming webinar: