The rise of TikTok — and its effect on other social media platforms

Lindsay Keener
Brand Journalist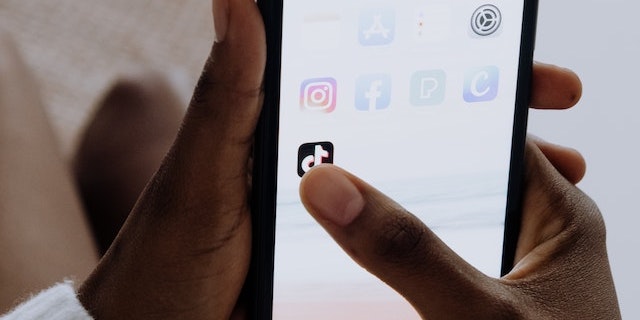 Social media platforms are under immense pressure to keep users engaged.
In the last few years, we've seen platforms like Facebook, Instagram and Snapchat all make major changes to their algorithms to ensure users see timely and relevant content. We've also seen users react in various ways to those updates, including showing aggravation with the constant changes and lack of control.
In a recent conversation with Paula Glynn, Director of Search Marketing & Digital Strategy at Pixelstorm, a digital marketing agency in Australia, we discussed this pressure — and how the rise of TikTok is adding to it.
The Rise of TikTok
At times, it can be hard being a recent addition to the world of social media. At others, you could fill a gap in consumer-geared content that quickly takes over the digital world.
This is the case for TikTok. Despite only making its global debut in 2018, TikTok has risen to the top of the digital market and is giving other platforms a run for their money.
Many social media platforms are doing what they can to implement practices seen on apps like TikTok. Unfortunately, this approach doesn't seem to be working despite current trends in video marketing.
"One of the most recent examples is Reels on Instagram's introduction. Reels is essentially Instagram's answer to TikTok, and while it has the potential to be a great marketing tool, the execution has been far from perfect," Glynn said. "There are several problems with Reels, but the biggest one is that it's simply not as user-friendly as TikTok. The interface is confusing, and finding the content you want to watch is difficult. This has led to many users simply giving up on the platform altogether."
Glynn isn't wrong. Instagram was under fire in late July after releasing various updates to the app. The main issue? Users felt the app was trying too hard to be like TikTok.
So why are social media platforms struggling to keep up with TikTok? Glynn says there are several reasons, but one of the biggest is that they're simply not as nimble.
"TikTok is a very new platform, and it's still figuring out what works and doesn't. This means that they can quickly make changes to their algorithm or interface based on user feedback," said Glynn. "On the other hand, [other] social media platforms are much larger and more established. This makes it much harder for them to make changes, as they need to consider the impact it will have on their entire user base."
That's not all that's keeping TikTok ahead of the game. It's also got another A+ strategy in its corner: niche marketing.
"Another reason is that TikTok is laser-focused on one thing – short-form video content. This means they can invest all of their resources into ensuring that their platform is the best possible user experience," said Glynn.
By honing in on one concept, TikTok is easily identifiable as a personalized video platform offering short content. It appeals to consumers' quick attention spans and stands out from the crowd — especially when many other social media apps are trying to fit into a wide range of categories.
"On the other hand, social media platforms are trying to be everything to everyone. They're not just focused on video content but also on photos, articles and a whole host of other content types. This means they're spread thin and can't always give the same level of attention to each content type," said Glynn.
So which way should your brand go? It depends on where your audience is and what will give them the best experience.

Lindsay Keener
Lindsay Keener is a brand journalist for Quikly. She covers stories that help to inform and educate consumer-facing marketers.

Lindsay Keener
Lindsay Keener is a brand journalist for Quikly. She covers stories that help to inform and educate consumer-facing marketers.