Differentiation is harder and harder to achieve in any industry, and loyalty programs are one way that brands in Retail, Food & Beverage, Consumer Packaged Goods, Hospitality, and Entertainment try to maintain a competitive edge.
But a loyalty program is no longer enough to break through the clutter. Daily Break says 83% of consumers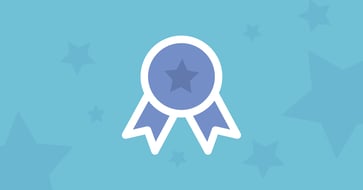 belong to a loyalty program, and Colloquy says of total memberships in loyalty programs, 58% don't actively participate. The loyalty program best practices section in CRM Trends puts it bluntly, "The rising tide of expectations necessitates that loyalty marketers develop truly innovative loyalty programs, utilizing loyalty marketing best practices."
Given the glut of programs but the necessity of having one, how do marketers:
Attract new customers to join their loyalty program?

Boost a program that has fizzled after initial excitement and adoption?

Re-activate lapsed members?

Reward existing core fans so they stay engaged?
Before we talk about innovative ways to achieve these goals, let's look at the traditional methods used by loyalty marketers:
Promotion of loyalty programs on social media

Email & mobile marketing

Direct mail

Advertising

Invitation sign up at purchase
These are all great channels for promoting loyalty program membership, activating lapsed members, and rewarding core fans.
However, there's an even better way to boost the delivery and content of your loyalty program publicity to achieve better conversion and engagement rates than whatever you've been doing: turn it into a game. Gamifying entry into your loyalty program or rewards will captivate your audience in a totally new way. With some carefully constructed restrictions or limited offers, consumers are motivated by the fear of missing out (FOMO) and the love of the chase, making them more likely to engage with your brand long-term and continue participating in the loyalty program.
Here's how some companies have done this:
My colleague Neil wrote a post earlier in the week about how Microsoft is boosting their loyalty program, Bing Rewards, by offering a fun promotion exclusively to loyalty members who have downloaded the Bing Rewards app. Participants have to download the app to play, register for the Quikly, and then they can reap some free rewards.

A QSR restaurant we worked with offered tiered rewards (ranging from a year of free meals down to $5 off coupons) for members of their loyalty program, thereby encouraging new customers to sign up and reactivating lapsed members.

We worked with a retailer who offered loyalty points as rewards, spurring excitement among existing members (surprise and delight) as well as encouraging new memberships.

A national hotel chain rewarded loyalty program members with a promotion that rewarded the fastest to respond with a week-long stay at the location of their choice anywhere in the world and free plane tickets for four. The hotel offered thousands of other rewards for those who didn't respond first, the most common being a free night's stay with a purchase of one night. The promotion was launched at a time when business was slow, encouraging people to book a stay to redeem their free night. The gamified structure of the promotion excited core fans and new loyalty members alike.
What else have you seen work in terms of innovative loyalty programs?