How To Drive Loyalty Program Stickiness and Revenue

Bess Owen
Brand Journalist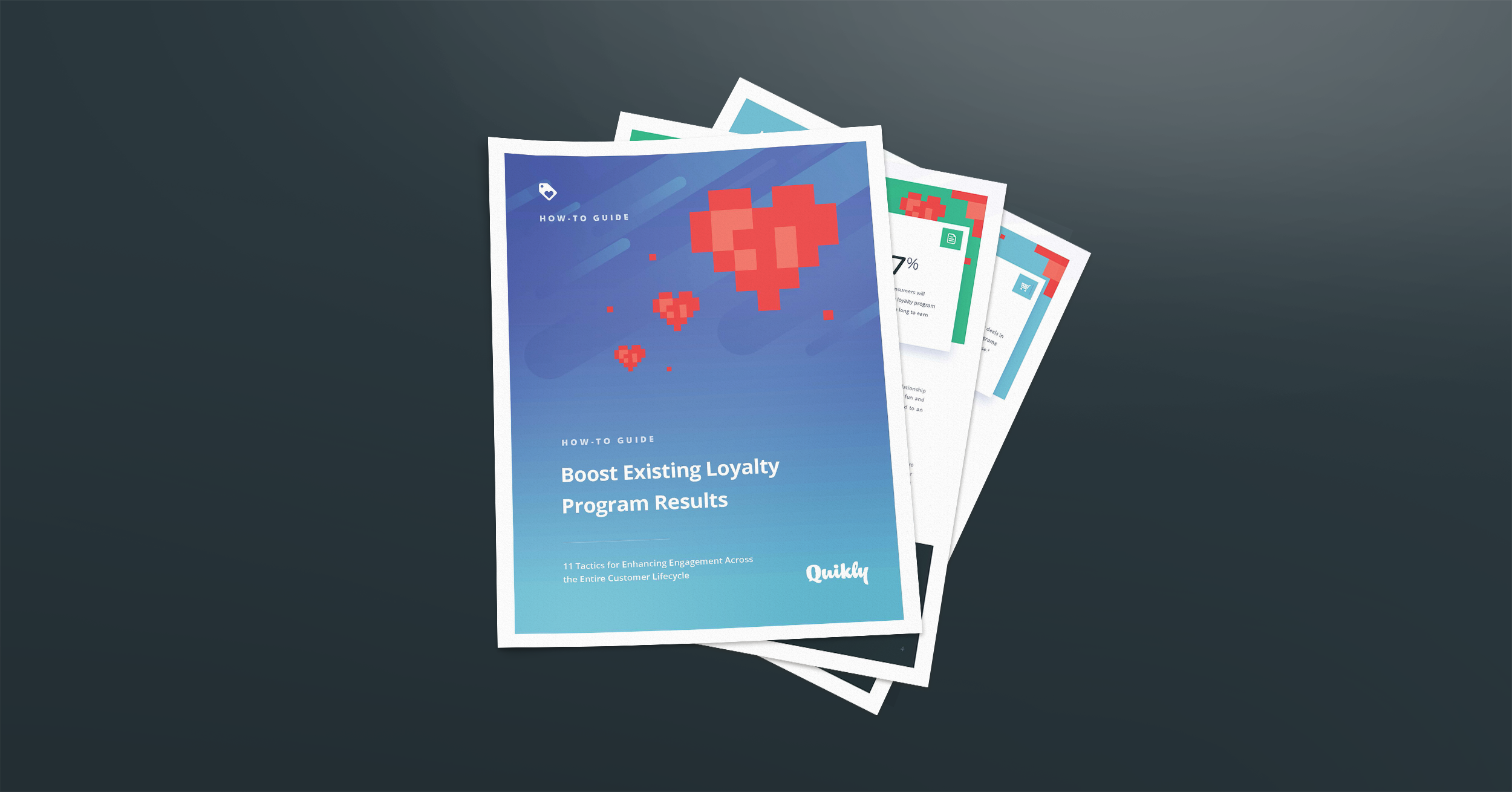 Timing is of the essence when it comes to brands deepening their relationship with loyalty members. In fact, 57% of U.S. consumers will abandon a loyalty program if it took too long to earn points. Failing to promptly engage new members can quickly result in customer lapse. Most brands tack on incentives to boost signup, but have a hard time driving stickiness and long-term program participation. Here are some ways to enhance your loyalty member onboarding strategy.
1. ONBOARD SUCCESSFULLY TO DRIVE STICKINESS
Brands need to engage loyalty members after program sign-up in order to deepen the brand-consumer relationship and ensure a higher lifetime value for members. Adding new layers to your program that are meaningful, amusing, and urgency-driving will lead to an increase in member participation and adoption. After infusing these compelling incentives, brands see up to 45% greater onboarding activities completed, such as 1st purchase made and profile completion.
2. BOOST PROFILE COMPLETION, APP DOWNLOADS, AND SMS SIGN UP
An effective loyalty program needs to motivate members to continue engaging with the brand across the entire customer lifecycle. 75% of consumers indicated they want to be rewarded for things like watching a brand video or taking a survey. Including offers and rewards that can only be redeemed on the brand's app or through an additional action, such as SMS sign-up, will incentivize loyalty member engagement and broaden your lines of communication.
A thriving loyalty program that continuously brings in revenue needs to engage members in a significant way, generating emotional responses that incentivize purchases. Loyalty programs often fail to bring in revenue due to a lack of exciting offers and poorly targeted rewards. 81% of emotionally connected consumers will not only promote the brand among their family and friends, but they will also spend more. Here are three simple things to incorporate into your existing loyalty program efforts that will boost engagement and lead to consistent loyalty member purchases.
3. MOTIVATE MEMBERS TO REDEEM POINTS
Loyalty members often sit on the offers or points they have earned and standard tactics to boost redemption fail to deliver. Stimulate point redemption with scarcity driven engagement tactics. For example, include a limited time offer that allows members to receive double rewards points or a percentage off qualified purchases if they redeem within a set time frame, in order to drive immediate sales.
4. SURPRISE AND DELIGHT
Boost the desire for loyalty members to engage in your program by adding new elements of surprise and delight to your outreach. Standard surprise and delight tactics can grow stale, failing to motivate sales. Incentivize offer redemption by adding urgency to these rewards and you could see a 15-25% lift in offer redemption rates.
5. ACCELERATE EARNING POINTS
While motivating point redemption is key to driving sales, it's also important to stimulate point accrual among loyalty members. Try giving loyalty members incentive to make an immediate purchase by promoting boosted point earnings in exchange for completing a purchase within a limited time frame. The competitive desire to beat-the-clock coupled with a greater reward will incentivize loyalty member purchase and easily drive sales.
Resources: Bond, Capgemini, HelloWorld

Bess Owen
Content Marketing Manager

Bess Owen
Content Marketing Manager