Email marketing strategies for Black Friday (and before)

Lindsay Keener
Brand Journalist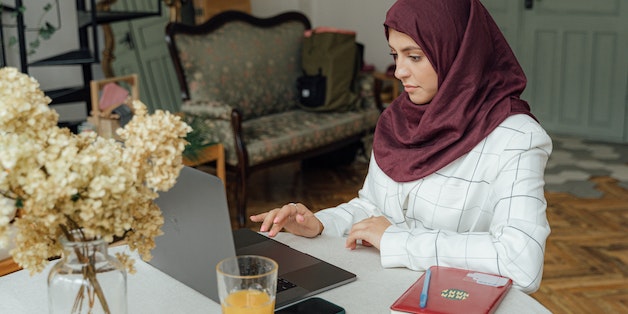 Black Friday is right around the corner, but some brands have gotten a head start on their marketing before the holiday season. As consumer expectations for Black Friday heighten and promotions get even earlier, having stand-out marketing is vastly important.
Ajay Goel, founder of GMass, the mass email and merge system for Gmail, believes email marketing is one of the most powerful tools for promoting high consumer engagement around Black Friday. During our conversation, Goel shared why email marketing works well with consumers, how it appeals to QSR and retail brands during the holidays and top strategies for increasing conversions.
The current state of Black Friday
Traditionally marketed for the day after Thanksgiving, Black Friday is the modern-day consumer's chance for marked-down sales and discounts. However, in recent years, the holiday has happened earlier and earlier. In order to keep up with the holiday demand, Goel says marketers must abandon past restrictions and stay in tune with current trends.
"Because every major brand is putting out promotions around Black Friday as early as mid-October, the only way to compete for people's attention is to join that bandwagon and start marketing your Black Friday deals as early as possible."
Email marketing during Black Friday
Marketing begins with picking the right channel(s) for your messaging. Like with any promotion, you want to consider how your content is going to resonate with your audience. What channel will get the best level of engagement? How can you convey the most important information? The answer can be found by comparing and contrasting your marketing channels and deciding which platform best supports your desired outcome.
Why should email marketing be the tool of choice for brands as opposed to their SMS or mobile app platforms? Goel says there are more reasons to prioritize email marketing than one might think.
"Emails tend to be something that people realize they can act upon later whereas a text message has this sense of urgency where you feel like you have to act upon it now," said Goel. "If you get bombarded with a bunch of promotional texts from retailers about a sale, you're more likely to find it annoying than emails you can go back to later."
That isn't all. While text messages are designed to be short and to the point, consumers can get more information from an email thanks to the design layout.
"You can have your text and graphics and have it laid out exactly how you want whereas that's a lot more difficult in a text message," said Goel. "The technology in an email marketing message is much more sophisticated than text. In an email, I can make it so that the content inside is based on the day you've opened it."
Email marketing techniques for Black Friday
While staple email marketing tactics may have worked well for you in the past, the criteria for getting consumer attention changes around Black Friday. Consumers have grown used to getting marketing messages from brands and they know that their engagement is valuable. Because of this, consumers aren't afraid to choose one brand over another if they feel they can find a better Black Friday deal elsewhere.
"Any other time of the year, if you put a percentage discount in your subject line, it works well. But around Black Friday you're essentially competing with all the other retailers that are sending a percentage off email," said Goel. "If I send an email saying, '10% on Black Friday' but another retailer sends an email offering 50% off, people automatically assume that deal is better even if my 10% off deal might be saving them more money."
To stand out from brands who are doing similar deals and keep the focus on your promotions, Goel says you should do this: compete against yourself instead.
"Send email that say something like, 'Our best deal ever.' or 'The lowest price we've ever offered on product X.', said Goel. "Compare what you've done in the past with your current deal rather than with what everyone else is doing."
Aside from emails that highlight in-house achievements, emails that give consumers clear directions are also good at gaining consumers' attention and driving conversions.
"Traditionally in the email marketing world, people often use open rates as a measure of success, but for retailers, especially those selling on Black Friday, the ultimate measure of success is conversion rates," said Goel. "We've found that campaigns with one call-to-action perform better than those with multiple rates. There's this psychological phenomenon of having too many options and not knowing what action to take….if I only have to look at one option, my job as a consumer is much easier and I can get to your website faster."
Black Friday may be a standard holiday in the world of marketing, but to truly capture the consumer engagement you're hoping for, you'll have to elevate your email marketing practices. Understanding how email marketing plays a role in Black Friday promotions and the techniques that attract consumers can help you reach goals you have around open rates and conversions.

Lindsay Keener
Lindsay Keener is a brand journalist for Quikly. She covers stories that help to inform and educate consumer-facing marketers.

Lindsay Keener
Lindsay Keener is a brand journalist for Quikly. She covers stories that help to inform and educate consumer-facing marketers.