COVID-19 has dramatically accelerated the use of digital as consumers adopt new shopping habits. Retailers have been forced to figure out how to navigate that uncharted digital territory in preparation for Black Friday.
In response, many top brands started tapping into the psychology around Black Friday online well before. Here are just seven of them:
1. Macy's
Macy's "Black Friday Specials and Super Buys" started on Monday, November 16 both in stores and online.
The retailer's use of language like "don't wait" and "so many deals, so little time" appeals to consumers' senses, encouraging them to act fast.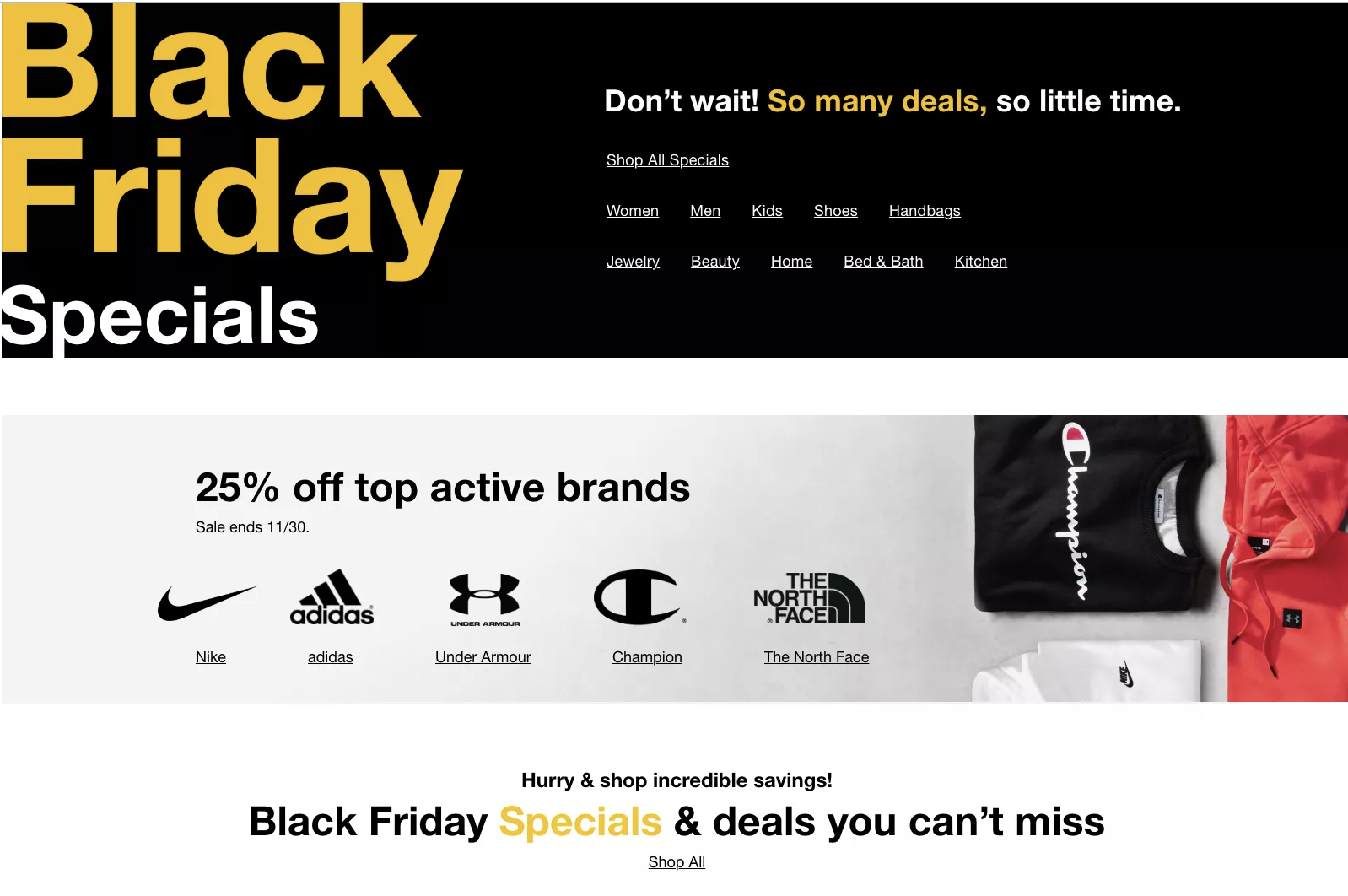 2. Target
Starting Sunday, November 22 and ending on Saturday, the 28, Target advertised its "biggest and final week of Black Friday deals." Marketers made sure to note that the deals were going fast as an attempt to get people to engage quickly.
3. Best Buy
According to Best Buy's website: "Black Friday isn't just one day this year — it's months long."
The company posted this year's Black Friday ad, which was available on BestBuy.com, on Thursday, October 27. Select offers on hundreds of items will be made available on specific days throughout the month.
4. Ulta
Ulta Beauty's Black Friday began Saturday, November 21 and gave consumers access to deals all week long. The brand will continue to add discounted items throughout the week to entice fans to check back in.
Additionally, the company is meeting consumers where they're at by offering them options on how to interact: "From in store and curbside pickup, to online, to the Ulta Beauty app, we've got so many ways for you to shop with safety at heart."
5. GAP
Not only did consumers shopping at GAP get 50% off everything, but they earned an extra 10%. The brand also published a "Doorbusters" section on their website for the "really big deals."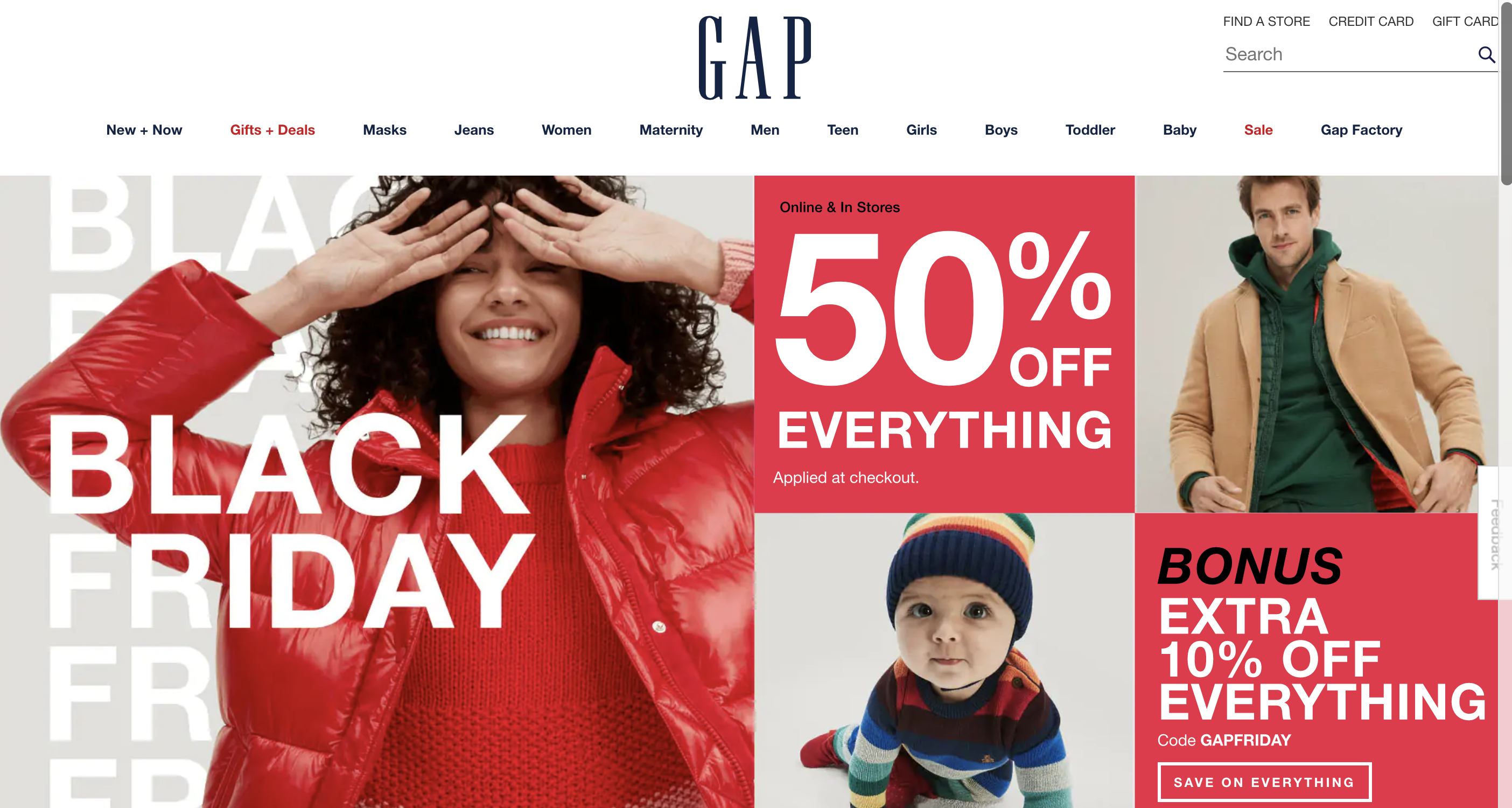 6. Club Monaco
Starting Friday, November 20, Club Monaco's "Black Friday Event" offered 30% off of every product. The event, advertised as happening earlier than usual and for a limited amount of time, made this sale feel especially exclusive.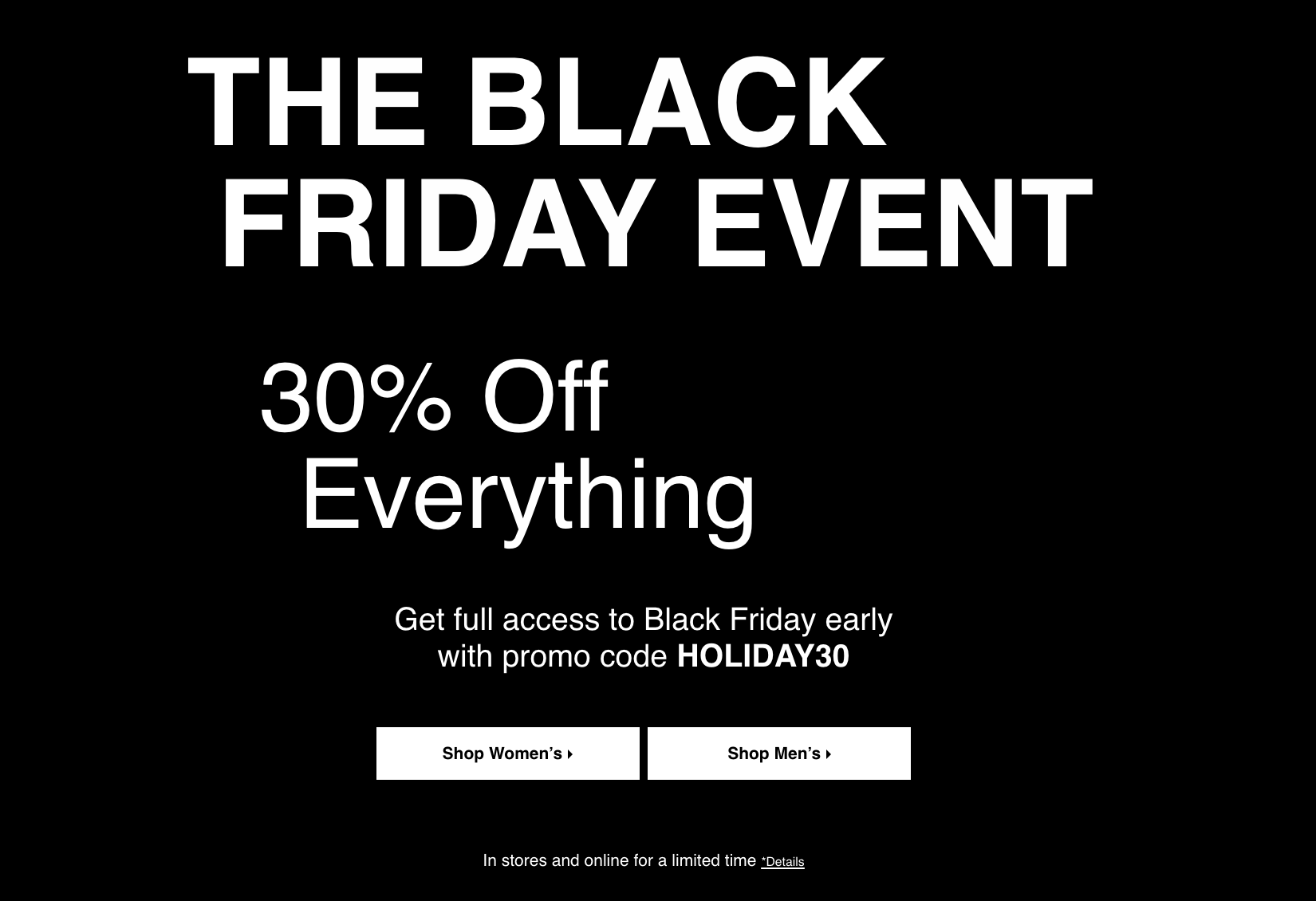 7. JCPenny
From Friday, November 20 through November 28, JCPenny offered up to 80% off of items in-store and online. Consumers were able to use coupons on sales for even better discounts on select items.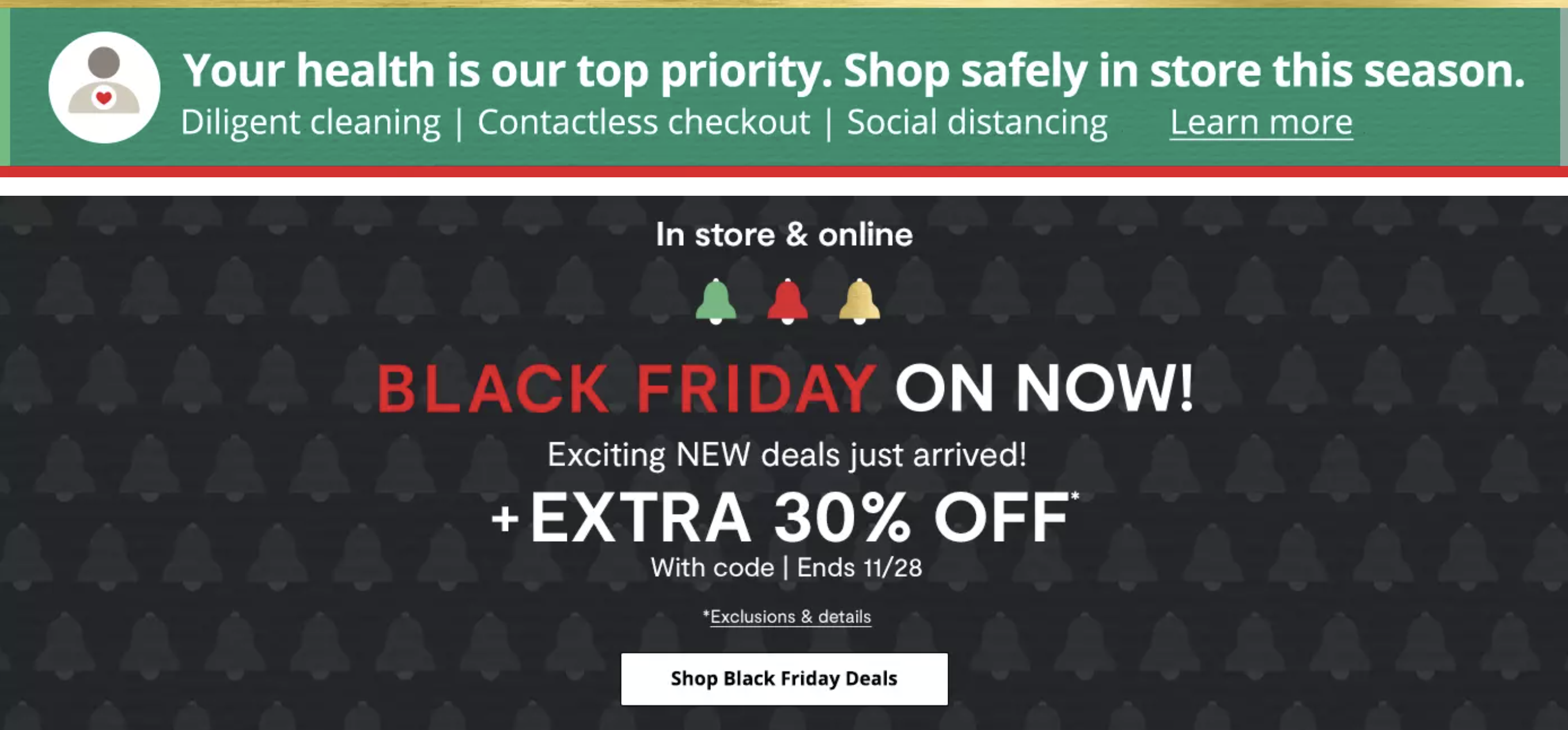 While the pandemic posed a challenge to marketers who rely heavily on Black Friday foot traffic, many sought to address this with a replicated digital experience that went beyond just one day.