The history of flash sales

Lindsay Keener
Brand Journalist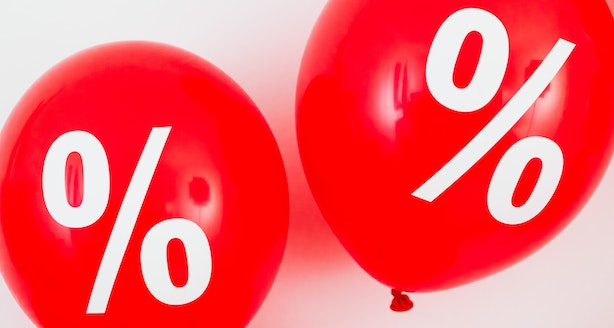 Flash sales are known to drive immediate sales, attract new customers, and increase brand visibility. In short, they're a staple in today's fast-paced consumer world - but how did flash sales get their start?
Alexander Hollingsworth, SEO marketing associate at Oyova, an application development and marketing company, shared his thoughts on the emergence of flash sales, their evolution, and key factors to consider before implementing flash marketing into your campaigns.
The origin of flash marketing
Like many of the marketing tools before it, flash sales were designed to fill a purpose: drive immediate sales for a product or service. It creates a sense of urgency in consumers who are attracted to the buzz and excitement around new or limited-time offers.
The retail industry would use flash sales during holiday seasons to clear out end-of-season inventory. Fast-food restaurants might offer exclusive deals like discounted combo meals or buy-one-get-one-free offers to their customers.
"The origin of flash sales can be traced back to traditional brick-and-mortar outlets where these sales were often used as a method to quickly move inventory, attract customers, and create a sense of urgency," Hollingsworth said. "However, they truly emerged as a marketing strategy with the advent of the Internet, where the concept could be executed on a much larger scale."
An early example of a successful flash sale campaign is the Woot.com model. Launched in 2004, the site offered one product per day until its stock ran out. This concept was extremely successful, leading to Woot's acquisition by Amazon in 2010.
The internet's impact
Flash sales have evolved significantly since the early 2000s. With the rise of e-commerce and digital marketing, flash sales have become a year-round strategy utilized across various industries. Social media, in particular, allows for rapid dissemination of flash sale information, creating a buzz that can lead to viral marketing effects.
"The advent of e-commerce platforms and social media has drastically changed the landscape of flash sales. Businesses can now reach a global audience in real-time, leveraging tools and platforms to promote their sales," said Hollingsworth.
There's no denying the increased awareness and accessibility of brand campaigns brought on by the Internet. Brands can promote flash sales through various online channels, including websites, social media platforms, email newsletters, and online advertising.
The power of the Internet helped amplify the inmate benefits that come with using flash sales as a marketing tactic. Driving traffic, increasing sales quickly, and introducing new customers to brands could happen instantaneously. However, brands also had to be aware of the challenges associated with flash sales, such as website crashes due to sudden traffic surges, customer dissatisfaction if stock runs out quickly, and the risk of damaging the brand's image if the sale isn't managed well.
Flash sales have become a powerful marketing strategy retailers employ to create a sense of urgency and excitement among customers. From the early days of brick-and-mortar to the rise of e-commerce giants and social media, these limited-time, exclusive sales have found their place in the digital landscape, captivating shoppers worldwide.

Lindsay Keener
Lindsay Keener is a brand journalist for Quikly. She covers stories that help to inform and educate consumer-facing marketers.

Lindsay Keener
Lindsay Keener is a brand journalist for Quikly. She covers stories that help to inform and educate consumer-facing marketers.