The 2020 holiday season will be a completely new experience for retail marketers. For one, COVID-19 continues to influence shopping preferences. Additionally, the national election and higher unemployment will be major factors influencing consumer decisions. On top of needing to align with these changes, brands must also identify ways to make promotions stand out — especially as channels like social media, broadcast and email see even greater saturation. We built this webinar to help.
Join experts from Valassis and Quikly to find out how you can launch promotions that not only resonate with holiday shoppers, but drive action. We'll share:
New research on consumer intent and preferences during COVID-19 and in relation to holiday shopping

The role of promotions in the months to come — and how retailers can make theirs more effective

How top brands are already responding to the unique challenges of this holiday season

Tangible ideas for retail marketers to get prepared




Complete the form to get the webinar recording.
SPEAKERS: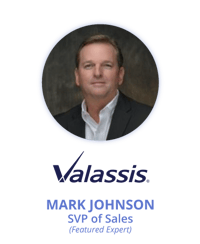 Mark leads Valassis' best-in-class sales teams, which provide omnichannel media solutions to advertisers in the retail, grocery, drug, discount and mass merchant categories. He is also responsible for developing high-level relationships, actionable insights from consumer intent data, and innovative solutions that drive revenue for Valassis.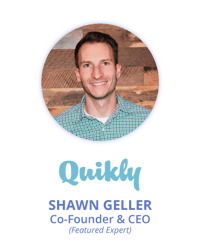 Shawn is CEO and Co-Founder of Quikly, a technology platform that leverages incentives and psychology to immediately increase response around key marketing initiatives. He has spent 12 years studying consumer response and the last 8 helping hundreds of top retail and restaurant brands increase theirs. To date, Shawn and his team have motivated 16 million consumers over 32 million times.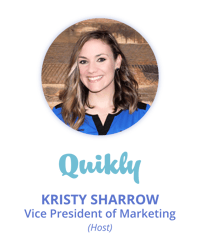 As head of marketing, Kristy is constantly looking at how she can serve the B2C marketers in Quikly's client base and general audience. She brings 13 years of experience, blended in journalism and marketing, to her current role. Kristy has been a speaker at conferences like Dreamforce and INBOUND, and she has had work published by Time, CNNMoney, Fortune and more.